Philip Allman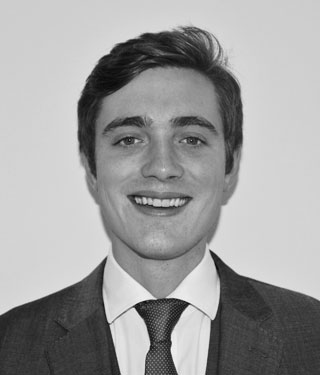 Practice area
Crime
Year of call: 2011
---
Philip recently joined chambers in July 2015 after successfully completing his pupillage at 2KBW. He is a criminal practitioner who prosecutes and defends serious offences. In addition he is a common law advocate.
Read More
Philip is a Grade 2 Prosecutor who is regularly instructed to prosecute Crown Court trials and appeals against sentence and conviction. He is known for offering pragmatic, robust and well-measured advice to his clients.
---
Recent Cases
Crime
Prosecution
R v E (2015) – Successfully prosecuted a dwelling burglary. The evidence largely consisted of forensic DNA profiling which was in dispute.
R v C (2015) – Appeal against conviction where the appellant alleged that police officers had trespassed on his property when effecting his arrest. Successfully argued that the officers had been dragged into his property after a scuffle ensued when they arrested him. The appeal was dismissed.
R v M (2015) – Appeal against conviction where an off-duty police officer had been convicted of assaulting his current partner's ex-husband. The appeal was dismissed.
R v A (2015) – Successfully prosecuted an allegation of theft of an expensive watch by an employee who ran a defence asserting that the watch had been stolen from his van.
Defence
R v M (2016) – The defendant was charged with importing cocaine valued at over £200,000. In essence, he disputed any knowledge of the drugs within a food consignment he had ordered from Jamaica – the jury unanimously acquitted.
R v M (2016) – Instructed as junior counsel in a multi-handed drug conspiracy which lasted 6 weeks. This involved a vast quantity of telephone data, cell site analysis and money transfers which all had to be carefully analysed in order to support the clients defence.
R v S (2015) – Successfully defended a school teacher alleged to have assaulted a 10 year old pupil.
R v G (2015) – Represented a client charged with assaulting his girlfriend which had been witnessed by an off-duty inspector. Both the defendant and the complainant suffered from Asperger syndrome. The defendant was acquitted.
R v B (2015) – Defended a school escort who was alleged to have assaulted a young boy outside the school gates at the start of the school day. The defendant was acquitted.
Disclosure
Instructed as disclosure counsel in a high profile banking corruption case with over 300,000 pages of evidence. Due to the significant volume of work there was a large amount of LLP material which had to be carefully considered as well as multiple disclosure requests from the defence.
---
Education
LLB – University of Swansea
LLM (Financial Regulation and Compliance) – BPP
Inn
Lincoln's
Click here for my Personal Privacy Statement