Philip Allman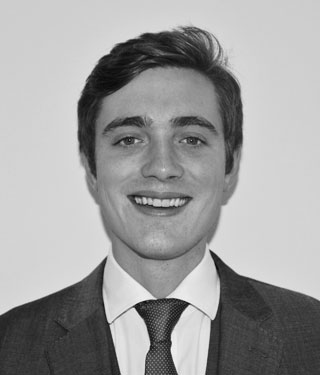 Practice area
Crime
Year of call: 2011
---
Philip joined chambers after completing pupillage at 2 King's Bench Walk. He is primarily a criminal practitioner who prosecutes and defends all-manner of cases in the Crown Court both as junior counsel and on his own.
He is a Grade 3 Prosecutor who is regularly instructed to prosecute Crown Court trials from an early stage in proceedings. Philip is therefore accustomed to providing advice from an early stage (often pre-charge) and ensuring that each case is fully prepared before trial. His work as junior counsel has involved serious organised crime which has resulted in a good understanding and ability to deal with complex areas of admissibility, disclosure and PII. He is a Serious Crime specialist panel member.
Philip has been instructed to defend clients charged with serious offences including supply and importation of drugs, money laundering, serious assault, dishonesty and sexual offences. He has the ability to put his clients at ease, offers pragmatic advice and explains complex points of law as well as case-theory in a way which is easy to understand.
Read More
Recent Cases
Crime
Prosecution
R v B & others (2022/2023) – Instructed to prosecute an allegation of conspiracy to rob which involves over 20 armed robberies. Out of the 4 defendants charged, 2 are youths.
R v J (2022) – Prosecuted a trial at Warwick Crown Court involving multiple incident allegations of sexual activity with a child over a 6-year period. The defendant was fostering the complainant throughout the offending period.
R v S & others (2022) – Junior counsel in a long-running insurance fraud involving classic cars. 21 defendants charged. The first of two trials concluded in November 2022.
R v J & others (2022) – Junior counsel in a 10-handed drug supply case with over 10,000 pages of evidence.
R v C (2022) – GBH with intent trial. The defendant assaulted his brother with a metal pole resulting in a 25cm wound across his forehead.
R v K (2022) – Defendant charged with aggravated burglary which resulted in the victim suffering a fracture to his eye socket.
R v B [2021] EWCA Crim 731 – A young defendant appealed his conviction following the court's decision to exclude a positive conclusive grounds decision by the Single Competent Authority (SCA).  The Court of Appeal agreed with the prosecution that SCA caseworkers are not experts and a Conclusive Grounds Decision is not admissible at trial.  The court concluded that 'on an objective view of the evidence the section 45 defence was comprehensively demolished by the prosecution.  There is no question that this conviction is safe.'  Instructed by the prosecution as led Junior at trial. 17 defendants charged.
R v C & Others – Instructed as Junior counsel to prosecute an OCG involved in a long-running drug conspiracy. The evidence relied heavily on covert surveillance, attribution, patterns of contact and association between co-conspirators. One defendant asserted that he was a victim of modern slavery and an NRM material was made. The admissibility of such material required extensive legal argument.
R v H – The defendant was charged with a violent street robbery involving the theft of an elderly victim's bag. The case centred upon identification evidence which was the subject of legal argument in relation to the admissibility of significant aspects of evidence.
R v M – Aggravated burglary and blackmail trial.
R v J & Others – Pro-active county-lines drug operation which relied heavily on telephone evidence and ANPR captures. Instructed as junior counsel.
R v P – Junior counsel. Defendant charged with multiple counts of international money laundering.
Defence (Notable)
R v M (2022) – 2 defendants alleged to have kidnapped a male acquaintance.
R v M (2022) – Instructed to represent 1 of 2 defendants charged with robbery of a high-street jewellers to the value of £100,000.
R v R (2021/2022) – The defendant had significant mental health issues and a large number of allegations mostly for violence. Recently tried in relation to an allegation of sexual assault against a young school girl.
R v B (2021) – A trial representing 1 of 2 defendants both charged s.18 GBH with intent using both an axe and a knife.
R v D (2021) – A trial representing a young man who was 1 of 5 defendants all charged with affray outside a nightclub.
R v L – Allegation of serious sexual assault with penetration. A significant part of the prosecution evidence relied upon forensic examination and DNA recovered.
R v C – Defendant alleged to have caused his father GBH with intent. There were issues in relation to the defendant's mental state at the time.
R v X – Defendant, and two co-defendants, were charged with conspiracy to supply class A drugs.
R v M – Instructed as junior counsel in a multi-handed drug conspiracy which lasted 6 weeks.
Disclosure
Instructed as disclosure counsel in two high-profile cases.
The most recent instructions related to the Hillsborough disaster which involved analysing statements, exhibits and reports obtained throughout a thirty-year period. It also necessitated a hybrid-approach to disclosure combining the pre-CPIA disclosure regime with the current test for disclosure.
The other related to a banking corruption case with over 300,000 pages of evidence. Due to the significant volume of work there was a large amount of LLP material which had to be carefully considered as well as multiple disclosure requests from the defence.
---
Education
LLB – University of Swansea
LLM (Financial Regulation and Compliance) – BPP
Inn
Lincoln's
Click here for my Personal Privacy Statement