Laura Hollingbery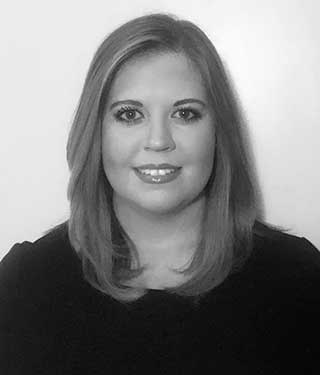 Practice area
Crime
Year of call: 2016
---
Laura was invited to join 2 King's Bench Walk as a tenant in October 2020, following the successful completion of her pupillage under the supervision of Barry McElduff and Russell Pyne.
She is predominantly instructed in criminal cases in the Crown Court, acting in matters often far beyond her year of call, including serious violence (s18/s20), drug supply, burglary, robbery, sexual offences, offensive weapons, firearms and stalking. She also has experience in dealing with matters under the Proceeds of Crime Act 2002.
Laura has also been instructed as a led junior. She is currently acting in ongoing cases involving a Class A drug conspiracy in the West Midlands (Operation Herta) and a Conspiracy to Commit Fraud prosecuted by Kent County Council Trading Standards Department.
Prior to joining Chambers, Laura accumulated several years' experience working as a paralegal in various areas of law, including civil and commercial litigation at two boutique London law firms and more recently, within the Criminal Disclosure Unit at the Financial Conduct Authority.
Laura also gained experience at a reputable defence firm in Temple. She managed her own client base and was responsible for a broad caseload. She assisted senior solicitors in cases involving all manner of serious and complex crime, including a client charged with child sex offences in Oxford (Operation Nautical).
She has a keen interest in youth justice, after volunteering for the charity, Just for Kids Law, running workshops at Feltham Young Offenders' Institute and undertaking the specialist advocacy training offered by the Youth Justice Legal Centre.
Read More
Defence
Laura is a sought-after defence advocate.
She is tenacious and determined when advancing the defences of her clients. Her down-to-earth approach allows her to quickly build rapport, securing her clients' confidence in her ability and their trust that she will strive for the best possible outcome.
Laura is meticulous in her preparation and tactful in her strategy. She is quick to master complex factual and legal issues that arise and advise her clients sensibly and realistically.
Laura often acts for vulnerable clients with wide-ranging mental health and learning difficulties and her ability to adapt to her clients' specific needs ensures the court process is made far less daunting for those whom she represents.
Solicitors often seek to instruct Laura at sentence hearings, as her reassuring manner puts clients at their ease. The force of her submissions and the persuasiveness of her delivery in mitigation has resulted in her clients often avoiding prison sentences in cases where custody has seemed inevitable.
Notable Cases
R v NF [2022] (Snaresbrook Crown Court)
Defended NF at sentence in respect of 2 offences of Possessing an Air Weapon when Prohibited for Life and Attempted Burglary, the latter conviction after trial. The Judge imposed a sentence of 24 months' imprisonment suspended for 18 months and unpaid work.
R v JO [2022] (Southampton Crown Court)
Represented JO at sentence after he admitted 3 charges of Making Indecent Images of Children. Despite the fact that the offending occurred over a 7-year period, the Judge imposed an 18-month Community Order with a single requirement to attend 40 rehabilitation activity sessions.
https://www.dailyecho.co.uk/news/20019034.ex-marine-hamble-downloaded-1-000-indecent-images-children/
R v MS [2022] (Central Criminal Court sitting at Aldersgate House)
Represented a client charged with Racially Aggravated Intentional Harassment, Alarm or Distress, in a case in which the complainant was a police officer and the incident was captured on his Body Worn Camera. The jury unanimously acquitted MS after less than an hour of deliberations.
R v RS [2021] (Central Criminal Court sitting at Aldersgate House)
Instructed privately to represent RS at trial for an offence of ABH. He was alleged to have thrown a plate at a fellow diner's head causing an injury that required several stitches.
Following representations, the Crown agreed to accept a plea to Battery. RS was sentenced to a 2-year Conditional Discharge.
R v AG [2021] (Portsmouth Crown Court)
Represented AG, charged with an Assault on an Emergency Worker and successfully secured an acquittal, despite the fact that the majority of the incident was captured on the officer's Body Worn Camera; the Crown adduced evidence of her 8 previous convictions for the same offence in the preceding 2 years and that she continually absented herself during the course of the trial.
R v SH [2021] (St Albans Crown Court)
Represented SH, a 27-year old man of previous good character charged with Inflicting Grievous Bodily Harm (s20). After a 4-day trial, the jury accepted that he was acting in self-defence and acquitted.
"Laura was amazing, so clear and professional with her strategy, and was very calming in that stressful situation. I am a very happy man and glad I can move forward now."
R v BK [2021] (Woolwich Crown Court)
Instructed to represent BK who was charged with Wounding with Intent (s18), Attempted Robbery and Possession of a Bladed Article. The Crown's case was that BK had stabbed the complainant and attempted to steal his vehicle. After opposing the application to adduce his previous convictions for similar offences, making lengthy submissions that the Crown were seeking to bolster a weak case, the Crown then offered no evidence in respect of all offences and he was released from custody.
R v SY [2021] (Portsmouth Crown Court)
Represented SY at sentence after he pleaded guilty to 3 counts of Being Concerned in the Supply of Class A drugs. The Judge imposed a sentence of 12 months' imprisonment suspended for 12 months and unpaid work.
https://www.portsmouth.co.uk/news/crime/portsmouth-lsd-dealer-selling-ecstasy-and-cocaine-to-friends-was-funding-half-an-ounce-a-day-cannabis-habit-3160485
R v JW [2021] (Portsmouth Crown Court)
Defended JW at sentence, following his conviction for Possession with Intent to Supply Class B (Cannabis). Despite the Judge concluding that JW was acting in a Significant Role, he imposed a suspended sentence.
https://www.portsmouth.co.uk/news/crime/ex-university-of-portsmouth-student-turned-covid-test-centre-guard-jailed-for-cocaine-dealing-3145250
R v JM [2021] (Bexley Magistrates' Court)
Defended JM in respect of a single charge of Assault on an Emergency Worker. The bench found the case should not proceed following a successful Submission of No Case to Answer.
R v ZH [2020] (Ipswich Crown Court)
Acted for ZH after he admitted a single charge of Possession with Intent to Supply Class A drugs. His van was stopped by police in Surrey who recovered 125g of cocaine with a potential street value of £5000. The Judge imposed a suspended sentence of 2 years suspended for 24 months and unpaid work.
https://www.ipswichstar.co.uk/news/kieran-o-sullivan-ipswich-extravagant-lifestyle-6537098
Motoring Law
Laura has a solid grasp of the intricacies of Road Traffic offences. Her experience covers a broad spectrum of driving matters, including dangerous and careless driving, drug and drink driving, driving whilst disqualified and driving without insurance.
She has also developed a more specialised private practice in the magistrates' court, assisting clients with advancing Special Reasons and Exceptional Hardship arguments.
R v MD [2022] (Staines Magistrates' Court)
MD was convicted of 2 Speeding offences and an additional 7 points on his licence meant that he faced a mandatory totting-up disqualification. Represented MD at sentence; the bench found Exceptional Hardship in his case and he avoided disqualification.
R v JC [2021] (North Tyneside Magistrates' Court)
Defended JC who was faced a single charge of Drug Driving. Following detailed submissions in mitigation, the bench imposed the least possible period of disqualification and a £120 Fine.
R v PE [2021] (Barkingside Magistrates' Court)
PE was convicted of 3 Speeding offences that had been committed within the space of a week and was facing a 6-month totting-up disqualification. Following a successful Exceptional Hardship application, the bench imposed a fine.
Courts Martial
Laura has also gained experience in representing clients in the Courts Martial.
R v SLt AH [2021] Courts Martial Centre, Bulford)
Represented SLt AH who was charged with 2 offences of Fraud by False Representation.
The Board acquitted him unanimously.
Appeals
Laura is quick to identify potential grounds of appeal and has represented clients in both the Crown Court and the Court of Appeal.
R v SV [2022] (Court of Appeal)
First represented SV at Woolwich Crown Court when he was sentenced for Possession of Class B (Cannabis) with Intent to Supply and Possession of Class A and then appealed his sentence on the basis that it was "manifestly excessive". Following submissions relating to the Sentencing Judge's application of the Sentencing Guidelines, the Court of Appeal reduced the sentences in respect of both offences, substituting a total term of imprisonment of 12 months for 8 months.
R v PL [2020] (Reading Crown Court)
Represented a vulnerable defendant who had been sentenced for 2 offences of Failing to Comply with Notification Requirements. The bench agreed that the magistrates had failed to properly award credit; that they erred in imposing consecutive sentences and had not sufficiently accounted for his mitigation. His total sentence of imprisonment was reduced from 10.5 months to 2 months.
Prosecution
Laura is a Grade 2 Prosecutor.
She has a broad prosecution practice, spanning London, the South East, Thames & Chiltern, the West Midlands, Wessex and the East of England.
Notable Cases
R v MC [2022] (Peterborough Crown Court)
Instructed to prosecute MC who pleaded guilty to a single count of Causing Grievous Bodily Harm with Intent. He was sentenced to 4 years' imprisonment.
https://www.cambridge-news.co.uk/news/cambridge-news/thug-permanently-scarred-man-after-23735300
R v PM [2021] (Kingston Crown Court)
Prosecuted PM for the Assault of an Emergency Worker, a case where he was alleged to have spat at an attending officer during the Covid-19 pandemic. After a 2-day trial, which included successful legal argument to admit his previous convictions, the jury convicted him unanimously after deliberating for less than an hour.
R v PC [2021] (Woolwich Crown Court)
Opposed PC's appeal against conviction in respect of 2 offences of Assault by Beating and Common Assault, committed against his ex-partner and her mother. The bench found in favour of the Crown and dismissed the appeal.
R v JH [2021] (Central Criminal Court sitting at Monument)
Prosecuted JH for Dangerous Driving. The Crown's case was that JH had intentionally swerved his motorcycle into a cyclist, causing him injury and damaging his bike. On the morning of trial, he offered a plea to the lesser alternative of Careless Driving, which was not accepted. After a 3-day trial, JH was convicted of the more serious offence of Dangerous Driving.
R v SG [2021] (Reading Crown Court)
Opposed SG's appeal against conviction in respect of a single offence of Assault by Beating, whereby SG caused his ex-partner multiple injuries. Following the Crown's case, Counsel for SG made an application to abandon the appeal and the Court ordered him to pay further costs to the Crown.
R v RW [2021] (Warwick Crown Court)
Instructed to prosecute RW who had pleaded guilty to a single offence of Owning a Dog Dangerously Out of Control Causing Injury. RW's Staffordshire bull terrier had attacked a 5-year old child, causing severe facial injuries. The Judge imposed a sentence of 16 months' imprisonment suspended for 18 months, ordered him to pay £2000 in compensation and banned him from owning a dog for life.
https://www.bbc.co.uk/news/uk-england-coventry-warwickshire-57364168
R v FW [2021] (Canterbury Crown Court)
Prosecuted FW who had entered guilty pleas to 4 charges of Voyeurism. The Crown's case was that he had been filming his ex-partner's sister in the shower using a "spy-watch" and had uploaded the footage to pornographic websites. He was sentenced to 12 months' imprisonment.
https://www.kentonline.co.uk/maidstone/news/voyeur-used-spy-watch-to-film-victim-244429/
Education
BPP University (Holborn) – BPTC – Very Competent
BPP University (Waterloo) – GDL – Commendation
University of Warwick – BA (Joint Honours) English and Latin Literature – 2:1
Memberships
Inner Temple
Western Circuit
Criminal Bar Association
Association of Women Barristers