Michael Williams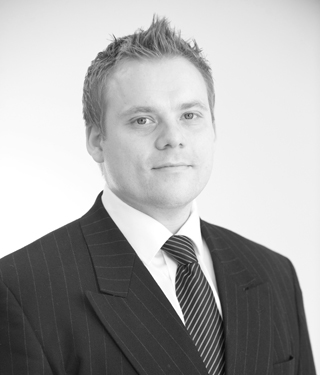 Practice area
Crime
Year of call: 2005
---
Michael is an accomplished and skilful jury advocate who is instructed in cases across the spectrum of criminal offences including murder, rape, firearms offences, kidnap, blackmail and serious drugs matters. Michael's approachable manner and insightful advice make him a much sought after advocate.
Michael has gained significant experience as a leading junior alone and junior alone in the most serious cases to come before the Crown Court. A hard-working barrister whose thorough case preparation and eye for detail helps to ensure the best outcome for those who instruct him.
Michael is a Grade 4 on the CPS Advocate's Panel and a RASSO approved prosecutor.
Read More
Notable Recent Cases
2019 – ongoing
R v D & Ors (Birmingham CC): Conspiracy to rob (leading junior)
R v P (Warwick CC): rape & sexual offences (junior alone)
R v H & Ors (Maidstone CC): NCA Class A supply (junior alone)
R v J & Or (Kingston CC): Section 18 (junior alone)
R v C & Ors (Snaresbrook CC): Section 18 (junior alone)
2018
R v D & Ors (Croydon CC): Kidnap & Section 18 (leading junior)
R v D & Ors (Luton CC): 6 defendant Section 18 (leading junior)
R v M (Reading Crown Court): Murder (led junior)
R v S (Central Criminal Court): Attempted Murder (junior alone)
R v C (Reading CC): Rape (junior alone)
R v A (Portsmouth CC): Rape (led junior)
2017
R v B (Warwick CC): attempt murder (junior alone)
R v P (Warwick CC): rape & sexual offences on 8 complainants (junior alone)
R v B (Wood Green CC): Conspiracy to Breach Immigration (junior alone)
R v M (Wolverhampton CC): Murder (led junior)
R v H (Central Criminal Court): Attempted Murder (junior alone)
R v M (Woolwich CC): Firearm – endanger life (junior alone)
R v S (Kingston CC): Conspiracy to supply Class A drugs (junior alone)
2016
R v K (Central Criminal Court): Kidnap (junior alone)
R v W (Woolwich Crown Court): Firearms with intent to endanger life (junior alone)
R v B (Birmingham Crown Court): Murder (led junior)
R v M (Blackfriars Crown Court): Conspiracy to Possess Criminal Property (led junior)
R v T (Snaresbrook Crown Court): section 18 (junior alone)
R v K (Central Criminal Court): Rape (junior alone)
R v G (Croydon Crown Court): Rape (junior alone)
Education
BA (Hons) University of Durham
BVC Scholarship, Inner Temple
Inn
Click here for my Personal Privacy Statement