Kelly Brocklehurst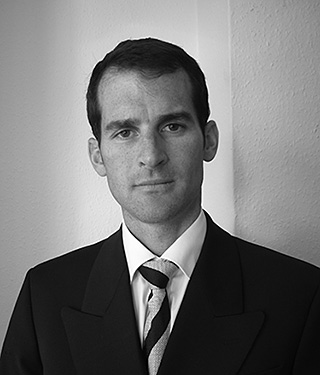 Practice area
Crime
Year of call: 2010
---
Following a career in the Royal Marines, Kelly has developed a busy practice centred primarily upon serious crime including matters of terrorism, murder, cybercrime, rape, large-scale drug supply and kidnap.
Read More
Kelly is regularly instructed in complex and often high-profile cases by both prosecuting authorities and defence solicitors. He has particular expertise in cases involving sensitive material and investigative procedures, especially where covert and technical surveillance have been deployed.  He also has experience of cases with cross-jurisdictional issues such as war crimes and international cybercrime.
Kelly is a grade 4 prosecutor who is DV cleared and a member of both the CPS Counter-Terrorism and Serious Crime Group panels. He is experienced in working with a range of investigative and intelligence agencies and also in managing and presenting matters involving very large volumes of material.  This has seen him brought into complex and sensitive cases at an early stage to advise pre-charge and on sensitive disclosure matters.
Kelly also advises and represents private individuals facing criminal charges and is often sought out to assist members of the armed forces and those in sensitive intelligence roles whether appearing in the Crown Court or at Court Martial.
---
Recent Cases
Prosecuting
R v J (2019) – Southwark Crown Court: prosecuting Albanian national as part of an organised crime conspiracy to import cocaine worth millions of pounds into the UK. Issues of duress and modern slavery raised by defence.
R v J (2019) – Central Criminal Court: prosecuting a returning fighter for attendance at training camps in Iraq and Syria. Led by Mark Heywood QC.
Op RATHLIN (2018 – 2019) – Croydon Crown Court: prosecuting six defendants over the course of two trials for kidnap, blackmail, GBH and false imprisonment. Led by Michael Shaw.
R v K & A (2019) – Central Criminal Court: prosecuting two defendants accused of distributing terrorist publications via a website that supported Islamic State and promoted the sermons of radical extremist preacher Abdullah el-Fasial.  Led by Matthew Brook.
R v M (2019) – Central Criminal Court: prosecuting a Somali national accused of possessing and disseminating terrorist publications.
R v L (2019) – Central Criminal Court: defendant made plans to launch a terrorist attack against pedestrians in Oxford Street.  Led by First Senior Treasury Counsel, Mark Heywood QC.
R v K (2019) – Blackfriars Crown Court: defendant was paid to conduct denial of service (DDoS) attacks against a telecoms provider and did so on such a large scale that his actions resulted in taking a whole African state offline.  Led by Robin Sellers.
R v A (2018) – Central Criminal Court: prosecuting an 18 year-old for possession and dissemination of terrorist materials.
R v X (2018) – Lewes Crown Court: prosecuting Albanian national who facilitated the unlawful immigration of others by boat across the Channel as part of an organised trafficking network.
R v A & Ors (2018) – Birmingham Crown Court: prosecuted 5 defendants during a three-week trial concerning the incitement of racial hatred on a university campus by members of the proscribed neo-Nazi organisation 'National Action'.
R v C (2018) – Central Criminal Court: prosecuting a defendant for possession of a document likely to be of assistance to someone committing or preparing an act of terrorism.
R v G & Ors (2017-2018) – Kingston Crown Court: prosecuting four defendants over two trials for money laundering, unauthorised use of trademarks, and fraud matters following an investigation into organised crime activities and the movement of significant quantities of cash overseas.
R v H & Ors (2016) – Kingston Crown Court: six-week terrorism trial prosecuting three defendants preparing to travel to Syria to fight with so-called Islamic State, led by Robin Sellers.
Defending
R v D (2018) – Portsmouth Crown Court: defendant accused of theft from a public department in the context of a highly sensitive intelligence role and complex accounting procedures.
Chief Constable v A (2018) – Basingstoke Magistrates': application for a civil Sexual Harm Prevention Order brought following multiple complaints of serious sexual assaults, a Crown Court trial, and a discontinued investigation.  Application successfully opposed.
R v O (2018) – Portsmouth Crown Court: defendant accused of multiple serious sexual assaults involving two very young children.
R v S (2017) – Portsmouth Crown Court: historic child sex offences alleged against former Army Cadet instructor.
R v P (2017) – Portsmouth Military Court Centre: defending naval officer against a serious sexual assault allegation.
R v S (2017) – Bulford Military Court Centre: counts of rape and ABH alleged by a former partner and said to have occurred within barracks.
R v W & Ors (2017) – Bournemouth Crown Court: defending alleged lieutenant of an organised crime group in a nine-handed drugs conspiracy spanning Liverpool and the south west.
Op MASTODON (2017) – Kingston Crown Court: defending the leading individual in a six-handed multi-company VAT fraud and money laundering operation.
R v T (2016) – Winchester Crown Court: murder of former lover in her place of work, led by William Mousley QC.
R v B (2016) – Lincoln Crown Court: violent disorder, defendant one of 30 prosecuted following police intervention at a mass illegal rave.  Police investigation based upon CCTV from the incident and subsequent enquiries via social media.
Inn: Gray's Inn
Education: BA, GDL, BVC (Outstanding)
Uthwatt Scholar (Gray's Inn) 2009
Click here for my Personal Privacy Statement