Kelly Brocklehurst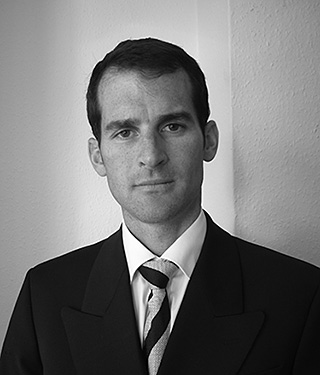 Practice areas
Crime, Regulatory
Year of call: 2010
---
Following a career in the Royal Marines, Kelly has developed a busy practice centred primarily upon serious crime but also taking in a broad range of related international humanitarian, advisory, and regulatory work.
Read More
Kelly's criminal practice includes both prosecution and defence work, and whilst appearing predominantly in the Crown Court in London and on the Western Circuit, he often travels further afield and also regularly defends at Court Martial. He is instructed in a wide spectrum of serious criminal matters including rape, grievous bodily harm, large scale public disorder, commercial fraud, and supply of drugs. As a led junior he has acted on behalf of both defence and prosecution in the most serious and complex of criminal offences including murder and terrorism. Kelly is a Grade 2 prosecutor.
Kelly has a particular interest in issues concerning security, privacy, data protection, RIPA, and covert surveillance. He is well versed in both domestic and overseas counter-terrorism matters having prosecuted offences under the 2000 and 2006 Terrorism Acts and advised an international war crimes body investigating humanitarian offences in Iraq and Syria. His experience in this area extends to issues concerning the movement of foreign fighters, particularly where this engages questions of complementarity and universal jurisdiction.
Kelly has provided advice and training, particularly to security and investigative bodies, in both the private and public sectors and holds Developed Vetting (DV) security clearance. This aspect of his practice has seen him advise an insurance underwriter on the handling of a multi-million pound claim following civil insurrection in a foreign state, provide advice on the contracting of security arrangements for the 2014 Commonwealth games, and regularly provide witness familiarisation sessions for organisations whose employees may be called upon to give evidence before a tribunal.
Inn: Gray's Inn
Education: BA, GDL, BVC (Outstanding)
Uthwatt Scholar (Gray's Inn) 2009