Kelly Brocklehurst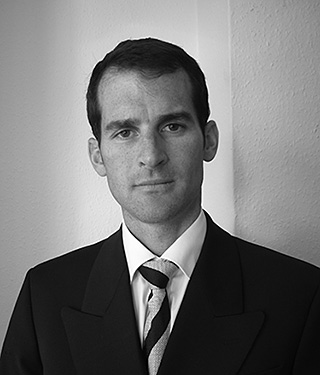 Practice area
Crime
Year of call: 2010
---
Following a career in the Royal Marines, Kelly has developed a busy practice centred primarily upon serious crime but also taking in a broad range of related international humanitarian and advisory work.
Read More
Kelly's criminal practice includes both prosecution and defence work, and whilst appearing predominantly in the Crown Court in London, Thames Valley, and on the Western Circuit, he often travels further afield and also regularly defends at Court Martial. He is instructed in a wide spectrum of serious criminal matters including those relating to terrorism, rape, grievous bodily harm, large scale public disorder, commercial fraud, and commercial level supply of drugs. As a led junior he has both defended and prosecuted in the most serious and complex of criminal offences including murder and the preparation of acts of terrorism.
Kelly is a grade 3 prosecutor and a member of the CPS Counter-Terrorism and Serious Crime panels. He has significant experience of, and a particular interest in cases involving covert and technical surveillance. He is well-versed in both domestic and overseas counter-terrorism matters having prosecuted offences under the 2000 and 2006 Terrorism Acts and advised an international war crimes body investigating humanitarian offences in Iraq and Syria. He is well versed in handling and advising upon the most sensitive of evidence and intelligence materials and holds current UK Developed Vetting (DV) security clearance.
Outside of court advocacy, Kelly provides advice and training to security and investigative bodies in both the private and public sectors. This aspect of his practice has seen him advise an insurance underwriter on the handling of a multi-million pound claim following civil insurrection in a foreign state, provide advice on the contracting of security arrangements for the 2014 Commonwealth games, and provide witness familiarisation sessions for organisations whose employees may be called upon to give evidence before a tribunal.
---
Recent Cases
Prosecuting
Op HELIOTROPIC (2018) – Central Criminal Court: prosecuting an individual accused of preparing acts of terrorism and funding terrorism. Led by Mark Heywood QC.
Op LOAFER (2018) – Lewes Crown Court: prosecuting Albanian national accused of arranging unlawful immigration.
Op RACEHORSE (2018) – Blackfriars Crown Court: prosecuting a defendant accused of blackmailing banks and conducting cyber-attacks on an international scale. Led by Robin Sellers.
Op GORLOIS (2018) – Birmingham Crown Court: three-week trial prosecuting 5 defendants accused of inciting racial hatred on a university campus as part of a neo-Nazi organisation.
Op HOSEL (2018) – Central Criminal Court: two week trial concerning possession of a document likely to be of assistance to someone committing or preparing an act of terrorism.
Op ORCANET I and II (2017-2018) – Kingston Crown Court: prosecuting four defendants over two trials for money laundering, unauthorised use of trademarks, and fraud matters following investigation into organised crime activities and the movement of significant quantities of cash overseas.
Op ACRAZE (2016) – Kingston Crown Court: six-week terrorism trial prosecuting three defendants preparing to travel to Syria to fight with so-called Islamic State, led by Robin Sellers.
Defence
R v O (2018) – Portsmouth Crown Court: defendant accused of multiple serious sexual assaults involving two very young children.
R v S (2017) – Portsmouth Crown Court: historic child sex offences alleged against former Army Cadet instructor.
R v P (2017) – Portsmouth Military Court Centre: defending naval officer against a serious sexual assault allegation.
R v S (2017) – Bulford Military Court Centre: counts of rape and ABH alleged by a former partner and said to have occurred within barracks.
Op DARAGA (2017) – Bournemouth Crown Court: defending alleged lieutenant of an organised crime group in a nine-handed drugs conspiracy spanning Liverpool and the south west.
Op MASTODON (2017) – Kingston Crown Court: defending the leading individual in a six-handed multi-company VAT fraud and money laundering operation.
R v T (2016) – Winchester Crown Court: murder of former lover in her place of work, led by William Mousley Q.C.
R v B (2016) – Lincoln Crown Court: violent disorder, defendant one of 30 prosecuted following police intervention at a mass illegal rave. Police investigation based upon CCTV from the incident and subsequent enquiries via social media.
Inn: Gray's Inn
Education: BA, GDL, BVC (Outstanding)
Uthwatt Scholar (Gray's Inn) 2009
Click here for my Personal Privacy Statement