Russell Pyne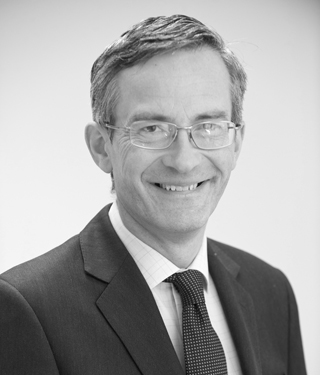 Practice area
Crime (Joint Head of Criminal Team)
Year of call: 1991
---
Russell Pyne is Joint Head of 2KBW's Criminal Team. He has 25 years of experience in prosecuting and defending criminal cases of gravity and complexity, including homicides, drug importations and conspiracies, fraud and all types of sexual offences.
Russell is a Grade 4 CPS prosecutor, and approved to take instructions from the CPS Rape and Serious Sexual Offences units on both the Western and South Eastern Circuits. He has lectured police on methods of effectively presenting police evidence in the courtroom. He is an approved pupil supervisor.
Read More
Russell has particular experience in dealing with witnesses who have vulnerabilities – children and the very old, and those who have problems with their physical or mental health. He is a 'Vulnerable Witness Facilitator', responsible for coordinating the training of members of 2KBW as to the new requirements for dealing with such witnesses.
Recent Cases
Russell's cases in 2016 included:
R v C (Southampton Crown Court) – defending a man accused of breaking into the home of a 101 year old woman and then attempting to rape her. This trial necessitated extremely delicate and careful cross-examination, over a link to a nursing home, of the complainant. The jury acquitted of both the attempted rape and a related serious sexual allegation
R v J (Reading Crown Court) – prosecuting to conviction a section 18 stabbing which left the victim with life changing injuries
R v L (Oxford Crown Court) – prosecuting to conviction a man accused of the historic sexual abuse of his grand-daughter
R v B (Isle of Wight Crown Court) – defending in the multi-defendant trial of a man accused of blackmailing a well known businessman
R v F (Swindon Crown Court) – defending a man accused of child rape; acquitted by a jury at trial
R v H (Oxford Crown Court) – prosecuting to conviction a woman accused (unusually) of the abduction of her own child
R v S (Oxford/Blackfriars Crown Courts) – prosecuting, over both trial and re-trial, against QC and junior, an Oxford University undergraduate accused of raping another undergraduate
R v L (Wood Green Crown Court) – defending a woman accused of Proceeds of Crime Act offences; acquitted by a jury at trial
R v L (Isleworth Crown Court) – prosecuting to conviction a man accused of the buggery and other sexual abuse of a child
R v S (Bournemouth Crown Court) – prosecuting to conviction a serious domestic violence case
R v S (St Albans Crown Court) – prosecuting to conviction the retrial of a young man accused of the sexual abuse of his niece, after a jury in an initial trial could not agree on verdicts
Other Cases
R v C and others – acting as a Leading Junior, prosecuting a seven week trial of nine youths accused of Section 18 GBH and violent disorder
Operation Lamb – acting for a senior police officer accused of misfeasance in a public office and perverting the course of justice
R v L – defending a man accused of a £35,000 confidence fraud of a vulnerable victim
Operation Topic – defending one of twelve defendants accused of the kidnap and false imprisonment, over a four day period, of a businessman, with the demand of a £1 million ransom
R v K – defending a police officer accused of raping his daughter
R v F – acting as junior to Queen's Counsel in a three week trial of a man accused of raping his own four children
R v C – prosecuting a two week trial of historic allegation of indecency, acting against Queen's Counsel
R v M – acting alone, prosecuting an allegation of causing death by dangerous driving
Operation Crossbow – acting as Leading Junior in a seven week trial, for a woman accused of allowing her own children to be sexually assaulted by her husband and his friends
Education
Inn
Inner Temple (Advocacy Award)
Other
Approved pupil supervisor
Click here for my Personal Privacy Statement