Richard Sedgwick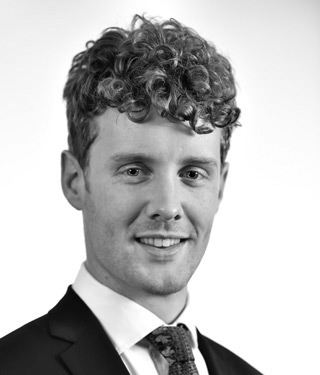 Practice area
Crime
Year of call: 2010
---
Richard has been with Chambers since 2013 and is an established criminal practitioner.
Read More
Crime
Richard is a Grade 3 Prosecutor and is regularly instructed by the CPS as trial counsel in the Crown Court. He has particular expertise in handling cases which involve domestic violence or abuse and has completed the vulnerable witness handling course.
Prosecution cases:
R v S, Kingston Crown Court (2022) – prosecution of a taxi driver charged with sexual assault. The complainant had not had her evidence recorded as part of the s. 28 process, and gave live evidence. The assault had occurred when she was drunk and isolated. The defendant was convicted.
R v A & Ors, Lewes Crown Court (2021) – led junior in the prosecution of a county line drug operation. The conspiracy involved young boys being transported down to Cambridge to deal drugs on behalf of those higher up. Further details can be found here – County lines drug dealers that exploited teens in their lucrative operation jailed for 23 years – Kent | British Transport Police (btp.police.uk).
R v D, Wood Green Crown Court (2020) – Post lockdown prosecution of a defendant charged with Possession with intent to supply Class A. There were lengthy legal arguments over the admissibility of his previous convictions for dealing Class A drugs due to an unclear basis of plea being submitted at time of the previous conviction.
R v D & Ors, Birmingham Crown Court (2019) – Led junior in the prosecution of a Birmingham carjacking gang. There were extensive late disclosure issues raised throughout the course of the trial. Further details can be found here: https://www.bbc.co.uk/news/uk-england-50604409.
R v P & Ors, Oxford Crown Court (2019) – Prosecution of a cross border fraud involving a forged will concerning property worth over £350,000. The case involved issues of jurisdiction, and the manner in which the defendant and her proposed witness could give evidence without physically attending court.
R v H & Ors, Birmingham Crown Court (2018) – led junior in the prosecution of ten individuals from rival families charged with violent disorder outside Birmingham Crown Court.
R v M, Oxford Crown Court (2018) – Prosecution of an individual accused of 'cuckooing' in Bicester village. The case required careful presentation of phone evidence, along with extensive cross examination of the defendant.
R v L & Ors, Reading Crown Court (2017) – Led junior in a prosecution of five youths and one adult accused of a group attack at Staines. The case involved a considerable volume of CCTV evidence, as well as telephone evidence of contact between the Defendants.
R v K, Snaresbrook Crown Court (2014) – Prosecution of a knifepoint robbery where the complainant was unable to provide a description of the perpetrator, and his evidence had to be adduced by way of a s.116 hearsay application as he was too afraid to attend Court. The Crown's case was made out through cell site evidence and recent possession of the stolen items. On conviction the defendant received an extended sentence having been assessed as dangerous.
Defence cases:
R v G, Portsmouth Crown Court (2020) – Defendant was charged with two weapons offences. One count was dismissed at half-time, and the defendant was acquitted of the second count after it became clear that he had been the victim of an assault at the time.
R v M, Inner London Crown Court (2018) – Defendant was charged with robbery. The Crown's case turned on identification evidence from individuals the Defendant had admitted assaulting immediately proper to the attempted robbery. The Defendant was acquitted.
R v T, Portsmouth Crown Court (2016) – led junior in the defence of a former teacher accused of sexually abusing 12 former pupils over a number of years. The case involved the cross examination of vulnerable witnesses, cross admissibility, and bad character evidence from a further complainant who could not be added to the indictment.
R v M, Fareham Youth Court  – Defendant was jointly accused of a dwelling burglary. The complainant had given her statement in Lithuanian which had been translated into English. A successful application to stay proceedings as an abuse of process was made. No statement had been provided from the translator demonstrating that the statement was true and accurate despite the Court ordering that such a statement be served.
Disclosure
Operation Resolve
From October 2017 to March 2018 Richard was instructed as one of a number of junior counsel tasked with reviewing material in preparation for the trials relating to the Hillsborough disaster. This involved considering statements, reports and exhibits accrued since the disaster combining the pre-CPIA disclosure regime with the current regime.
Operation Hornet
From October 2015 to August 2016 Richard was instructed as one of a number of junior counsel as a disclosure officer, and latterly disclosure counsel, in Operation Hornet, a Thames Valley prosecution relating to corrupt banking activities at HBoS in Reading. The investigation was the most complex ever undertaken by Thames Valley Police, and involved the consideration of hundreds of thousands of banking documents accrued over nearly a decade. Further details of the case can be found at: https://www.bbc.co.uk/news/business-38842723
Family
C v P (2019) – Oxford Family Court (Private Law) Represented the mother in a two day fact-finding hearing in relation to allegations made against the father acting improperly in the presence of their child.
Education
BA (Hons) University of Leeds
GDL and BVC at BPP London
Inn
Click here for my Personal Privacy Statement