Richard Sedgwick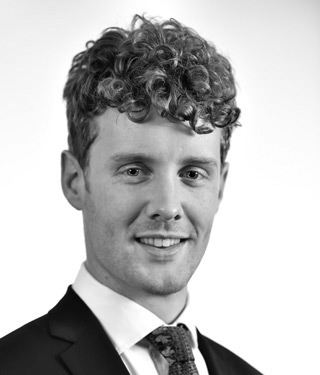 Practice areas
Crime, Civil, Immigration
Year of call: 2010
---
Richard has been with Chambers since 2013 and enjoys a varied general common law practice with an emphasis on criminal work in the Crown Court.
Read More
Crime
Richard is a Grade 2 Prosecutor and is regularly instructed by the CPS as trial counsel in the Crown Court, in particular in London and the Thames Valley.
Recent Defence cases:
R v B, Aldershot Magistrates Court – trial of an individual accused of assault PC and s.5 POA. Successfully argued that urinating in a rural lane at night where two police officers were the only witnesses was not a s.5 POA offence.
R v T, Brighton Crown Court – Appeal against sentence where the appellant had numerous breaches of a suspended sentence order, but had been given bail while the appeal took place. The Court was persuaded to remake the suspended sentence and allow the appellant to access drug treatment.
R v D, Oxford Magistrates Court – trial in a neighbour dispute where the defendant was accused of criminal damage of a dividing hedge and assaulting his neighbour. The criminal damage was dismissed at halftime as the Crown could not show who it belonged to, and the defendant was acquitted of the assault on the basis he had acted in self-defence.
R v M, Fareham Youth Court – Defendant was jointly accused of a dwelling burglary. Complainant was a foreign national who had given a statement in Lithuanian which had been translated into English. A successful application to stay proceedings as an abuse of process was made. No statement had been provided from the translator demonstrating that the statement was true and accurate despite the Court and defence having requested such statements.
Recent Prosecution cases include:
R v M, Wood Green Crown Court – Prosecution of a historic incident of domestic violence. The complainant was extremely reluctant to enter the Court, and required sensitive handling when giving evidence.
R v K, Snaresbrook Crown Court – successful prosecution of a knifepoint robbery where the complainant was unable to provide a description of the perpetrator, and his evidence had to be adduced by way of a s.116 hearsay application as he was too afraid to attend Court. The Crown's case was made out through cell site evidence and recent possession. On conviction the defendant received an extended sentence having been assessed as dangerous.
Civil
LV v Chichester County Court – successfully defended a car driver who was accused of negligently driving into a turning lorry
Immigration
Richard has been instructed on a regular basis by the Home Office to resist appeals against immigration decisions in the First Tier Immigration and Asylum Tribunal. He is also developing an appellant practice in the same jurisdiction.
Courts Martial
Richard is instructed to represent military and naval personnel in the Courts Martial.
Education
BA (Hons) University of Leeds
Inn