Michael Mason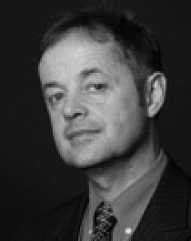 Practice areas
Crime, Civil
Year of call: 2007
---
Michael joined Chambers as a tenant in April 2014.
Michael is both a barrister and forensic accountant, formerly heading up the forensic accountancy department of BDO LLP in Southampton. He has been involved in over 2,000 cases encompassing Criminal, Civil and Family cases.
Read More
Crime
Michael undertakes work in all aspects of criminal law, both Prosecution and Defence, and has a special interest in fraud and bribery investigations. He was for eight years the external forensic accountant for the Ministry of Defence Police Fraud Squad and assisted them on a number of significant investigations.
He has conducted bribery investigations under the Bribery Act 2010.
He is an Accredited Counter Fraud Specialist (ACFS) and is currently advising a number of hospital trusts on their fraud prevention and detection and is actively assisting them in a number of investigations.
Michael is a Grade 2 prosecutor for the CPS.
---
Civil
Michael has particular expertise in assessing losses and damages in civil cases including personal injury and commercial cases.
---
Training
Michael regularly conducts forensic and legal training for a number of organisations and law firms. He is responsible for running the Bar Standards Board Forensic Accounting course which is compulsory for all barristers within 3 years call.
Education
LLB (First Class Hons)
BVC (Very Competent)
BA (Hons) Psychology
FCCA
Inn
Click here for my Personal Privacy Statement