John Lofthouse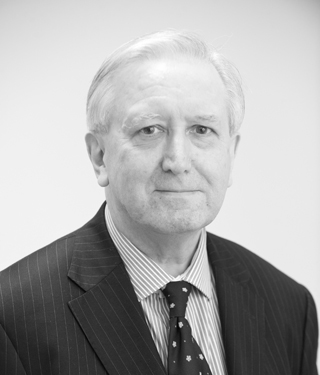 Practice areas
Civil, Crime
Year of call: 1979
---
John Lofthouse is experienced in both criminal and civil law.
He is Junior Counsel to the Treasury in Peerage and Baronetcy matters. He is an honorary member of the Criminal Bar Association of England and Wales.
Read More
Civil
Civil matters undertaken have included constitutional law (in which he has wide experience as Treasury Counsel), judicial review, inquests, employment, landlord and tenant, and probate, as well as general common law cases. He has been involved in cases involving Royal Wills, MEPs' privileges and immunities, and the effect of EU law in employment matters.
---
Constitutional Cases and Related Matters include:
Mote v. European Parliament [2009] 1 CMLR 16: appeared for an MEP in the Court of First Instance of the European Union in Luxembourg in challenge to European Parliament's decision on United Kingdom Government's application for waiver of the MEP's immunity
Brown v. Executors of the Estates of H.M. Queen Elizabeth The Queen Mother and H.R.H. The Princess Margaret, Countess of Snowdon [2008] 1 WLR 2327 (CA) and [2007] WTLR 1129 (Fam. D.): appeared for the Attorney General on application by an applicant to inspect Wills of Members of the Royal Family (alone in High Court, led in CA)
Lord Mayhew of Twysden's Motion (1999) [2002] 1 AC 109 – challenge in Parliament (before the Committee for Privileges of the House of Lords) to effectiveness of legislation before its enactment
Re Barony of Moynihan [2000] 1 FLR 113 – case in the Committee for Privileges of the House of Lords which included and element relating to the European Convention on Human Rights (ECHR).
Barony of Farnham HL Paper 85-I (session 1994-5) – effect on the Irish representative peerage of the Treaty and constitutional legislation of 1920-1922; appeared for the Crown led by the Attorney General in the Committee for Privileges of the House of Lords
---
Civil Public Law, Employment and General Civil cases include:
Shafi v. H.M. Senior Coroner for East Londin [2016] 1 WLR 640: Divisional Court of the Administrative Court: successful application for a frsh inquest in a case concerning death in custody in Dubai; involved important points of law as to inquests, and obtaining the fiat of the Solicitor Genrral in order to bring the proceedings.
In the Supreme Court of the United Kingdom, X. v. Mid Sussex Citizens' Advice Bureau and another [2013] 1 All ER 1038, appeal from the Court of Appeal, involving European Union law: whether a volunteer could be protected under disability discrimination legislation, particularly under the EU Treaty and Framework Directive. In CA at [2011] ICR 460, in the EAT at [2010] ICR 423, and in CA in interlocutory appeal which permitted the EU point to be taken in the EAT, [2009] EWCA Civ 340
Chegwyn v. Standards Board for England [2010] BLGR 614: appeal to High Court from disqualification of a councillor by the Adjudication Panel for England; included issue of relevance of re-election to a different council after incident giving rise to allegation
Regina v. South Bank University, ex parte Coggeran [2000] ICR 1342 – issues as to the effect of EU equal treatment directive on pregnancy during vocational training, and as to the proper forum for a sex discrimination allegation. Acted for the University on appeal
Jhugroo v. United Kingdom Central Council for Nursing, Midwifery and Health Visiting (1991) 8 BMLR 103 – acted for a nurse in the High Court, successfully challenging the nurses' disciplinary rules, with the effect that a suspending power was implied by the Divisional Court into the disciplinary rules
Dyer v. Dorset County Council [1989] QB 346 – in the County Court, Court of Appeal and Appeal Committee of the House of Lords, in a case on the meaning of an important exception to the right to buy in local authority housing law
---
Criminal Cases:
He has been involved in a broad range of criminal cases including murder and manslaughter, misconduct in public office, child abduction and serious sexual offences. He has had a particular interest in criminal cases involving civil concepts (such as attempted theft from a residuary estate (involving probate law), analysis of notional bank interest, intellectual property and trades descriptions, gross negligence manslaughter, and the impact of employment law on the admissibility of in-house interviews). In addition, he has acted in a number of cases concerning human rights, and abuse of process, as well as civil cases closely connected to criminal law – confiscation, condemnation, SOPO and ASBOs. He is experienced in judicial review in criminal matters and appeals by case stated.
---
Criminal Judicial Review and Case Stated cases include:
Gillan v. DPP; Regina (Gillan) v. Crown Court at Winchester [2007] 1 WLR 2214: whether a further Newton hearing is possible in the Crown Court on a committal for sentence
Regina (Gibson) v. Crown Court at Winchester [2004] 1 WLR 1623 – leading case on Custody Time Limits
Regina (CPS) v. Portsmouth Crown Court [2004] Crim LR 224 – principles to be applied in relation to absence of prosecuting counsel on appeal against conviction
C. v. DPP (2003) JP 364, [2003] EWHC 2780 (Admin) – powers of police when seeking missing children
Regina v. Winchester Crown Court ex parte Forbes (heard and reported with Regina v. Manchester Crown Court, ex parte Macdonald [1991] 1 WLR 841) – another leading case on Custody Time Limits.
---
Other Criminal Cases
Regina v. P. [2008] EW Misc 2: for the Crown in the Crown Court: application by defence for stay of substantial confiscation proceedings as no counsel willing to take defence case at legal aid rates. Not reported but of great significance. The case seems to have contributed to part of the legal aid regime being changed
Regina v. A.P. [2008] 1 Cr.App.R. 39 (a previous stage of R.v.P. above) – appeared for the Crown in one of two cases in the Court of Appeal about the compatibility of part of the confiscation legislation with Article 1 of Protocol 1 to the ECHR
Regina v. Mote [2008] Crim. LR 793 – case in the Court of Appeal involving both benefits law and European Parliamentary privilege (junior counsel for the defence: argued the European point)
Regina v. M. [2002] 1 WLR 824 – appeared for the Crown in the Court of Appeal in one of three cases on the question of the compatibility with the EHCR of the provisions for finding facts in criminal cases after a finding of unfitness to plead.
Mr Lofthouse has also appeared at Coroners Court, most recently in November 2022 where he represented the mother of a British Tourist who died of neglect in a Dubai police station in 2011  https://2kbw.com/2022/11/07/inquest-rules-death-of-british-tourist-in-dubai-police-station-was-due-to-neglect-john-lofthouse-represents-mother-of-lee-brown/
---
Education
MA (Oxon)
New York Bar Examinations
Inn
Other
Junior Counsel to the Treasury in Peerage and Baronetcy matters since 1989.
In 2014 the Criminal Bar Association of England and Wales conferred upon him honorary membership of the Association.
Sometime Associate Lecturer, Oxford Institute of Legal Practice
Click here for my Personal Privacy Statement