Grace Ong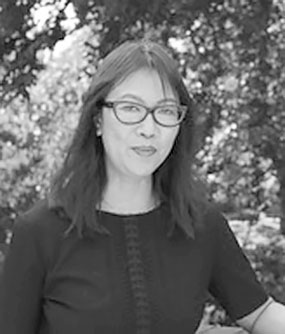 Practice area
Crime
Year of call: 1985
---
Call: 1985, Lincoln's Inn
Grade 4 on General and Serious Crime Panels, Crown Prosecution Service
RASSO panel and Vulnerable Witness Facilitator(trainer)
Advocacy trainer
Pupil Supervisor and Mentor, Pupil Supervisor
Chair of the Social Mobility Committee, Criminal Bar Association
Elected member of the Bar Council
Grace is a senior and well-respected criminal practitioner. Grace's expertise has been recognised in successive Legal 500 editions to date (2017 – 2023) in individual submissions, for which she receives plaudits from her opponents, the judiciary and instructing solicitors.  The 2023 edition states: Grace Ong….. 'a very bright junior and a persuasive advocate'.
She is particularly skilled at dealing with young and vulnerable witnesses and her cross-examination of  a particularly difficult defendant has been described as 'superb, the best I have ever seen' by a senior police officer.
Equally, Grace is excellent at prosecuting multi-handed cases as leading or sole counsel, especially those involving firearms and serious violence. She is especially adept at maintaining good and friendly professional relationships with lay and professional persons, including opponents, police officers and instructing solicitors. Witnesses have spoken highly of her calm and reassuring presence and character, whilst maintaining an absolutely forensic eye to detail.
Grace has an outwardly gentle manner and is especially skilled at putting people at ease. She was born in Singapore and has links and contacts within the Chinese community.
Read More
From 1999 to 2006, Grace was regularly instructed in a number of high profile "Snakehead" cases, representing clients from China and particularly the Fujian province. In 1999 she represented an alleged Triad member charged with conspiracy to murder. That client was eventually acquitted.
In 2003 she represented a client in a murder and riot case involving 16 defendants in Birmingham – the eventual trial was divided into two and the first trial lasted 4 months. In both cases she obtained good results and in the case in Birmingham she was the only counsel to secure bail for a defendant in the first trial.
In 2004 she secured one of only 2 acquittals in a 5 defendant cigarette smuggling case where the defendants were running "cut throat" defences.
In 2010 Grace represented a defendant in a multi-handed murder case, this defendant was subsequently acquitted by direction after a successful submission of no case to answer at the close of the prosecution case.
In 2012 she was instructed by a local authority in care proceedings in relation to a baby with non-accidental rib fractures and set the case up from the outset to a satisfactory conclusion.
She has also prosecuted for Trading Standards and Local Authorities, and has been asked to "set up" and prepare cases and advise on evidence in complicated cases on their behalf. She works mainly in and around Central London, but also travels and stays on circuit.
Grace is qualified to undertake direct access work from members of the public.
Grace qualified as one of the first facilitators for the Vulnerable Witness Training Programme, and in 2016 along with 3 others presented a seminar to lawyers and caseworkers at RASSO London on the Young Witness Protocol and Disclosure.
Grace is regularly instructed by the International Justice and Organised Crime Department of the Crown Prosecution Service and is on the Specialist Panels 2018-22 list for Serious Crime Group at level 4.
Grace has extensive experience and expertise of all levels of criminal trials, from multi-handed murder cases to serious sexual abuse allegations, and has appeared as leading junior in several 2 counsel cases.
Grace acts for both prosecution and defence but has a recognised special skill in prosecuting cases involving allegations of sexual abuse where the complainants are especially vulnerable, whether due to age or disability. She is a specialist Rape Panel prosecutor and has conducted several ground rules hearings and trials.
Grace is an active member of the Criminal Bar Association Executive Committee and as Chair of the Social Mobility Committee promotes social mobility and diversity in the Criminal Bar. She is a constant and regular presenter at the Bar Council Pupillage Fairs and is often called upon to speak about diversity issues. She chairs the interviewing panel for the Criminal Bar Association Bursary Award. She has successfully pupil-supervised and mentored several barristers.
Notable Cases
R -v- FS [2022] Birmingham Crown Court. Leading prosecuting counsel of an adult male grooming and sexually abusing young boys on an indictment containing 30 counts. Sentenced to 28 years' imprisonment.
R -v- RM [2022] Central Criminal Court. Leading prosecution counsel in attempted murder. Defendant ran a defence of insanity which was rejected by the jury.
R -v- NF [2022] Aylesbury Crown Court. Leading prosecution counsel prosecuting a primary school teacher for systematic abuse of female pupils on an indictment containing 32 counts. Sentenced to 9 years' imprisonment
R -v- AB [2021] Warwick Crown Court. Successful prosecution of senior police investigator who had a sexual relationship when Officer in the Case with one victim, and was sexually inappropriate with another, for misconduct in public office
R -v- L [2021] Worcester Crown Court. Successful prosecution of a defendant for serious sexual abuse of his stepdaughter, resulting in the birth of a child.
R -v- LC [2020] Reading Crown Court. Prosecuted a female defendant for sexual activity with a male child, resulting in the birth of a baby. Sentenced to 30 months' imprisonment
R -v- A and O [2020] Woolwich Crown Court. As a result of the prosecution of A, U and L, O was identified, arrested, charged and tried along with A and convicted of conspiracy to supply prohibited firearms and ammunition.
R -v- A, U and L [2020] Woolwich Crown Court. Successful prosecution of defendants (including a 14 year old boy) for firearms offences. The case involved the police managing to crack into an iPhone 7 days before the trial which revealed tens of thousands of incriminating messages and WhatsApp conversations.
R -v- SG [2019] Southwark Crown Court. Led junior defending in murder case – defendant a Spanish national.
R -v- G and L [2019 and 2020] Woolwich and Isleworth Crown Courts. Instructed by the International Justice and Organised Crime Department on a CEOPs prosecution involving the abuse of very young children which was sold to users online. Successful prosecution.
R -v- V [2020] Maidstone Crown Court. Prosecution junior in a baby-shaking murder case which turned on expert evidence. Defendant convicted.
R -v- M, I and A [2019] Kingston-upon-Thames Crown Court. Instructed by the International Justice and Organised Crime Department on a cyber crime case of fraud against small and medium businesses, involving multiple schedules and telephone evidence. Involved evidence from an accomplice. Successful prosecution.
R -v- M,M,A,A,R [2018] Snaresbrook Crown Court. Prosecuting, Grace secured convictions of 5 young defendants in serious gang related violent disorder and section 18 wounding after a 5 week trial, involving the use of digital technology, analysis of CCTV and Body Worn Footage and legal arguments as to identification and participation.
R -v- MM [2018] Snaresbrook Crown Court. Prosecuting a man for 18 counts of rape of his sister, defendant was sentenced to 22 years imprisonment.
R -v- ZH [2018] Isleworth Crown Court. Prosecuting a man for rape of his half sister, suggested to victim during XX that she had deliberately lied and colluded with her siblings to pervert the course of justice. Defendant was sentenced to 18 years imprisonment.
R -v- TC [2018] Wood Green Crown Court. Successful prosecution of stranger rape of victim, where the defence of consent involved suggestions that she was acting as a prostitute.
R -v- MU [2017] Croydon Crown Court. Successful prosecution of a father for raping his son.
R -v- E and 6 others [2017] Central Criminal Court. Successful prosecution of 7 defendants for conspiracy to supply Class A drugs, prohibited firearms and ammunition.
R v AD [2015]: Responded successfully in an appeal following a 3 week trial involving multiple incident counts of fraud in breach of trust – victim was elderly, described by the judge as especially vulnerable, and suffers from vascular dementia.
R v DF [2011] Central Criminal Court: Successful prosecution of rape and sexual assault of a vulnerable adult with mental functioning of a 4-5 year old.
R v R [2010] CAO ref 201003876A5: Successful appeal against a Sexual Offences Prevention Order and Disqualification from working with children order involving an appellant who had pleaded guilty to possession of indecent images of children. Sentence also reduced to community order.
R v YYS [2009] Southwark Crown Court: Acquittal (within an hour) after a 2 week trial of a young Chinese woman charged with blackmail.
R v AS & JS [2008]: Successful appeal on failure to give Lucas direction on possible false alibi. Retrial ordered and defendants acquitted within 1 hour of jury retirement.
R v Harris [2010] Crim LR 54: Cross-examination of a complainant's sexual history under section 41 Youth Justice and Criminal Evidence Act 1999.
R v Renda & Others [2006] 2 All ER 553: Adducing bad character following false impression.
R v Yu [2006] Crim LR 643: On admissibility of evidence from abroad.
R v Michael B [2005] EWCA Crim 3174: Successful appeal on historical sexual abuse allegations where jury acquitted of all bar one count – that conviction held to be inconsistent.
Appointments
Advocacy Trainer (Lincoln's Inn)
Pupil Supervisor
Grade 4 prosecutor – General Crime Panel and Rape list
Specialist Panels 2018-22 list for Serious Crime Group at Level 4
Specialist Panels 2018-22 list for Counter Terrorism at Level 3
Memberships
Bar Council
Criminal Bar Association Executive Committee South Eastern Circuit
Chair of the CBA social mobility committee
Copyright 2021 2KBW All Rights Reserved.