Gary Venturi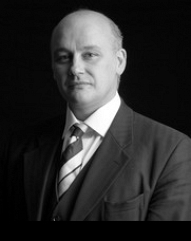 Practice area
Crime
Year of call: 1996
---
Gary is a skilful, determined and dedicated criminal practitioner, highly experienced in prosecuting and defending across the full range of offences with a leaning towards serious sexual and violent offences and organised crime.
A senior Grade 3 Prosecutor, Gary is also approved and very sought after RASSO counsel.
Read More
In a varied and busy practice Gary has considerable expertise both prosecuting and defending in multi-handed trials, cases involving serious and dangerous offenders, young defendants and victims as well as those with mental health issues and other vulnerabilities involving the appropriate use of special measures, intermediaries and sensitivity in questioning on either side of a case.
Adopting a real collegiate and hands on approach to case building, Gary is noted for his attention to detail, ability to marshall and present complex issues to a jury in an understandable way and achieves results through strong oral and written advocacy skills.
Sexual offences feature heavily in Gary's diary and run the full range from gang rape, stranger rape, campaigns of rape and abuse against partners and children (both historic and contemporaneous), sophisticated distribution of IloC (a recent OCD instruction), grooming and facilitating cases to exposure and voyeurism cases.
---
Current and Ongoing Cases (Prosecution unless stated)
R v S – Murder, patricide defence is loss of control (Birmingham CC)
R v D & O – Murder, a 'whodunnit' (Bristol CC)
R v A – Organised crime related money laundering (Southwark CC)
R v C & S – A 2 year series of knife point robberies (Reading CC)
R v B – R v R serious cases of grooming and IloC (Southampton CC)
Notable Cases
R v M – £4 million defence – hacking/cyber fraud (Southwark CC)
R v O & H – Armed robbery – Youtube prank defence (Central Criminal Court)
R v G, B & M – Gang rape (Stoke-on-Trent CC)
R v G – Serious S18 – Deceased complainant and complex hearsay issues (Wolverhampton CC)
R v S & ors – Defence 10 handed child abuse case (Southampton CC)
R v C – Junior for the Crown in an attempted murder where the defence involved a counter allegation of blackmail (Portsmouth CC)
R v R – Prosecuting a 26 count historic sex abuse case (Dorchester CC)
R v N – Prosecuting unfit defendant in historic sex allegations (Warwick CC)
R v D – Defence historic and contemporaneous rapes (Central Criminal Court)
Reported Case
R v Begum & Bee [2016] EWCA Crim 1492 (Sentence – Kidnap)
W v Southampton Youth Court, sub nom K v Wirral Borough Magistrates Court [2002] EWCH 1640 (Committing young offenders to the Crown Court)
Education
LLB (Hons) City University
Inn
Click here for my Personal Privacy Statement