Gary Venturi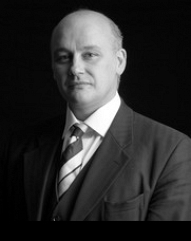 Practice area
Crime
Year of call: 1996
---
Gary is an established criminal practitioner with broad experience of defending and prosecuting across the full range of offences with a leaning towards drugs offences, sexual and violent offences and all forms of dishonest offending.
Gary is a Grade 3 Prosecutor and approved RASSO counsel.
Read More
In a varied and busy practice Gary has gained considerable experience defending and prosecuting in multi-handed trials, cases involving serious and dangerous offenders, young defendants and victims as well as those with mental health issues and other vulnerable victims involving the appropriate use of special measures and intermediaries and sensitivity in questioning on either side of a case.
Gary has appeared for the Crown in cases involving large scale drugs importation, attempted murder (Operation Trident case involving firearms), money laundering and false accounting/ fraud. He has also defended in numerous multi-handed conspiracies to supply class "A" drugs and conspiracies to cultivate cannabis on a large scale, with the attendant money laundering charges, as well as a case involving a series of armed robberies.
---
Recent Cases
R v S & ors – Defending in a 10 handed child abuse case from the the 1970's and 80's
R v L – Prosecuting marital rape
R v S & M – Successfully prosecuting a two handed robbery case involving the self styled "Britain's Angriest Man", who had been daubed such in a television documentary looking at anti-social behaviour orders
R v C – Junior for the Crown in an attempted murder where the defence involved a counter allegation of blackmail
R v P – Defending a charge under the Gaming Act of 1845 where the allegation involved cheating at Roulette in a Casino
R v R – Prosecuting a 26 count historical sex abuse case, father against natural daughters, charges under old and new law
R v M & F – Prosecuting two handed section 18 stabbing
R v G – Prosecuting 14 count, 3 victim, sexual activity with children case
R v S & ors- Prosecuting a 5 handed car crime spree
R v G & ors – Prosecuting a 3 handed case of supplying drugs into prison
R v J & ors – Defending in a 3 handed conspiracy to burgle and possession of firearms.
---
Reported Case
W v Southampton Youth Court, sub nom K v Wirral Borough Magistrates Court [2002] EWCH 1640.
Education
LLB (Hons) City University
Inn