Ellie Sheahan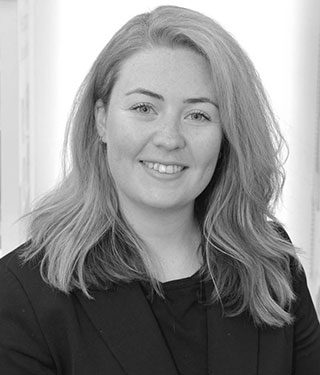 Practice area
Crime
Year of call: 2015
---
Ellie joined Chambers in April 2019 after completing her pupillage in October 2018. Ellie has been described as "never less than measured and calm".
Prior to pupillage Ellie worked as a paralegal predominantly in the general crime team at a private criminal defence solicitors however she also gained experience in the white collar crime team and worked on the recent Tesco fraud case. She also worked at a company specialising in direct access work.
Read More
Crime
Ellie is a Grade 2 Prosecutor and regularly acts on behalf of the CPS in the Crown Court for a variety of hearings including sentences, applications under the POCA provisions and appeals against convictions. She has also prosecuted on behalf of local authorities in relation to Education Act offences.
During pupillage Ellie predominantly defended and therefore has experience of representing clients in the Magistrates' and Crown court. She has represented defendants with a range of vulnerabilities and is well versed in cross-examining vulnerable or young witnesses.
Recent cases include:
R v D (Wood Green CC 2018)
Successfully represented a defendant who was alleged to have stolen money from his terminally ill uncle. Due to the complainant's illness cross-examination was undertaken via live link to the hospice where he resided.
R v B (Willesden Magistrates' Court 2018)
Opposed an application for a Criminal Behaviour Order against a defendant who had pleaded guilty to possession of Class A drugs, following legal argument the District Judge was persuaded not to impose the order given the restrictive nature of the terms and the defendant's recent diagnosis of autism.
R v (Sevenoaks Magistrates' Court 2018)
Successfully defended a client who was charged with harassing his ex-partner whereby he was said to have made over 600 calls to the complainant during a period of two weeks.
R v S (Portsmouth Magistrates' Court 2018)
After a successful submission of no case to answer the defendant was found not guilty of assault by beating.
Immigration
Ellie frequently represents the Home Office at the First Tier Immigration Tribunal for asylum and human rights appeal.
Education
LLB Law – First
BPTC – Very Competent
Scholarships
Oxford Brookes Future Barrister Scholarship
Inn
Inner Temple
Click here for my Personal Privacy Statement