Daniel Wright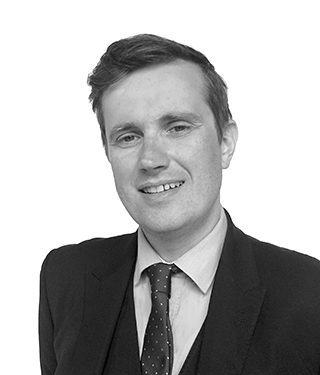 Practice area
Crime
Year of call: 2009
---
Daniel specialises in criminal law. He practices throughout London, the West Midlands, the South East and on the Western circuit.
Read More
Since qualification Daniel has undertaken increasingly serious cases and now practices predominantly in the Crown Court in all criminal matters including drug offences, serious violence, serious sexual offences, public order, crimes of dishonesty as well as large scale conspiracies to supply drugs and commit fraud. He has appeared before the Court of Appeal on many occasions having been granted leave to appeal both conviction and sentence.
Daniel is an approachable advocate who prides himself on his client care, experienced in dealing with clients from all backgrounds.  He is equally at home whether he is prosecuting or defending and feels that the experience of both assists when he is instructed by either the defence or the Crown.
Daniel is a level 3 Crown Court prosecutor and is frequently instructed to prosecute multi-handed cases. In a recent case led by Michael Shaw, Daniel had the opportunity to lead much of the evidence in a case involving 10 defendants (5 defendants contesting the charge in a 3 week trial).
Daniel is frequently instructed and advises in cases involving applications under the Proceeds of Crime Act 2002 and pre-charging decisions.
Daniel has considerable experience in handling sensitive matters and advising in relation to those with ongoing mental health problems or those individuals requiring the assistance of an intermediary.
Daniel can accept instructions via the 'direct access' scheme.
Recent notable cases (Junior alone):
R v M & T (Wolverhampton CC- 2018)
Prosecuting in a 2 handed case that involved a stabbing outside a pub. Both defendants were convicted.
R v A & others (Kingston CC- 2018)
Prosecuting 4 defendants in a case involving the planned residential robbery of over £100,000. All defendants were convicted.
R v N (Central Criminal Court- 2018)
Prosecuting a case that involved threats to kill and grievous bodily harm in a 4 day trial that involved the successful admission of Hearsay evidence under the 'Res Gestae' principles
R v E & others (St Albans CC- 2018)
Prosecuting in a multi-handed case involving the supply of class A drugs.
R v S (Portsmouth CC- 2017)
Defending in a case involving very young and vulnerable complainants. The defendant himself was vulnerable and required an intermediary throughout the trial. The jury returned unanimous not guilty verdicts on all 7 counts on the indictment.
R v M (Woolwich CC- 2017)
Acting for the defence. The defendant faced a 7 count indictment including 2 allegations of Rape and assault by penetration. Following a 7 day trial the defendant was acquitted of all offences of Rape and assault by penetration.
R v W & L (St Albans CC- 2017)
Theft by employee. Prosecuting a two handed case involving the theft of cigarettes worth over £30,000.
R v S & S (Cambridge CC- 2016)
Prosecuting in a two handed case involving the possession of an imitation firearm with intent to cause fear.
R v P & E (Reading CC- 2015)
Death by dangerous driving and causing serious injury by dangerous driving. Represented first defendant in a negotiated guilty plea.
R v B & T (Reading CC- 2015)
Conspiracy to rob commercial premises. Represented first defendant in a 5 day trial involving the armed robberies of book keepers.
R v G & Others (Blackfriars CC- 2015)
Conspiracy to commit fraud by false representation. Representing third defendant in a case that involved the defrauding of Christies and Bonhams auction houses of over £200,000.
R v T and Others (Aylesbury CC- 2015)
Conspiracy to supply class B drugs. Representing first defendant in a 7 day trial that concerned the supply of class B drugs with an estimated street value of over a million pounds.
R v B and Others (Maidstone CC- 2015)
Conspiracy to supply/ import class A drugs.  Representing eighth defendant in a 9-handed case that involved the supply of over £40 million heroin resulting in a trial that lasted 10 weeks. Daniel was successful in a submission of no case to answer in relation to the 'global' conspiracy his client faced. The Crown were forced to prefer a lesser offence.
R v D (Isleworth)
Sexual activity with a child. The defendant having been properly advised pleaded guilty before trial.
(Led Junior)
R v H & others (Warwick CC- 2018/2019)
Led by Michael Shaw prosecuting a drug conspiracy involving multiple defendants over 2 trials. The first trial concluded with the conviction of all defendants. The second trial is due to be heard in 2019.
R v S (Inner London CC- 2017)
Disclosure junior led by Jonathan Davies in a trial involving the considering of 8 years worth of the complainant's diaries. The case involved an allegation of historic rape.
R v H & Others (Wood Green CC- 2016/2017)
Led by Michael Shaw and Matthew Palmer (at the re-trial) prosecuting in a case involving a conspiracy to commit street robberies. All defendants were convicted.
R v I and others (Central Criminal Court- 2014)
Murder. Led junior (to William Hughes QC) for fourth defendant in a 4-handed matter where the murder was captured on CCTV. Following a 5 week trial the defendant was acquitted.
Court Martial
Daniel has recently undertaken instructions in a case that is proceeding through the military courts.
Immigration Law
Daniel has acted on behalf of the Secretary of State for the Home department in asylum appeal applications heard at the Immigration Tribunal
Prison Law
Before coming to the Bar, Daniel worked for the Parole Board of England and Wales assisting at hundreds of Parole Board hearings throughout England, Wales and Northern Ireland.
Since completing his legal studies Daniel has gained considerable experience representing indeterminate prisoners before the Parole Board in Lifer and 'IPP' hearings
Education
BA(Hons) Fine Art (University of Brighton)
Graduate Diploma in Law (BPP college London)
BVC (very competent) City Law School
Inn and Membership
Gray's Inn
Western Circuit
South Eastern Circuit
Click here for my Personal Privacy Statement