Gabrielle F.Culmer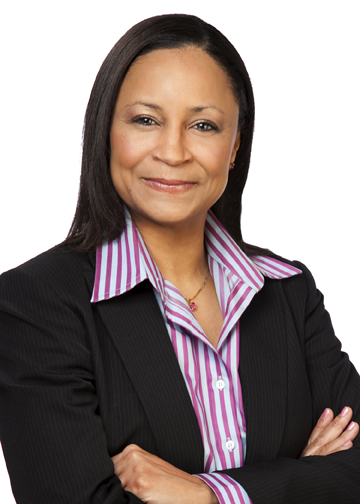 Practice area
Civil
Year of call: 1999
---
Gabrielle is a lawyer admitted to the Bar of England and Wales (1999), the State of New York (2008), and The Supreme Court of the Commonwealth of The Bahamas (2000).
Her legal work includes Commonwealth and overseas cross border insolvency advice on sensitive cases and aspects of commercial law including drafting of contracts, opinions in company law, probate family island law, winding up petitions, and alternative dispute resolution in cross border insolvency litigation matters.
Gabrielle is Public Access trained and has legal experience with liquidation specialists at an accounting firm in The Bahamas where she has also worked on matters of insolvency in internationally renowned cases and in employment law. In addition, Gabrielle also has knowledge of book marketing and public relations in the independent publishing field.
Her work as an associate in The Bahamas at Nassau's oldest law firm included drafting of opinions regarding cross border insolvency law and company law, property law research, drafting of business contracts, drafting of conveyances, insurance tribunal experience and Court of Appeals assistance.
Furthermore, after being called to the bar in 1999 at Gray's Inn, initial pupillage training occurred in London in commercial and employment law at another reputable set where she gained her full practising certificate. She has practiced in London as a junior barrister mainly in the County Courts at a mixed set of chambers. This included mortgage repossession hearings, interlocutory hearings, charging orders, bankruptcy petitions, and civil trial experience.
Since 2008, Gabrielle has been licensed in the State of New York at the First Judicial department after completing the New York State bar exam, and has joined various committees at her respective associations in New York.
Gabrielle's higher education started at New York University where she gained a Bachelor of Science degree in finance. It continued at The University of Kent in Canterbury where she obtained the Bachelor of Laws degree, University College London where she obtained the Master of Laws degree in commercial and corporate law, and completed the bar vocational course.  She continued her studies to attain the Master of Laws degree from Northwestern University Pritzker School of Law in Chicago, Illinois, and obtained a Certificate in the Advocacy of International Affairs from the Graduate Institute in Geneva.