Shaheed Jussab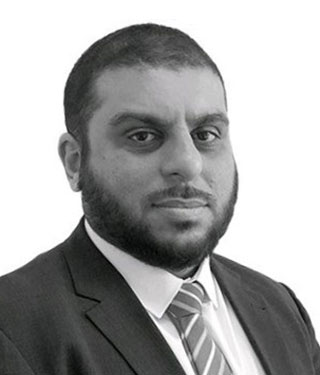 Practice areas
Civil, Immigration
Year of call: 2011
---
Shaheed enjoys a broad business and property practice. He frequently appears in proceedings in the County Court, High Court and the First-Tier Tribunal (Property Chamber). Shaheed's clients include national and international businesses and HNW individuals and families, particularly from the Middle East and Southern Africa. He is authorised to accept instructions under the Direct Public Access scheme and to conduct litigation.
Read More
Recent and on-going instructions include:
Acting for a minority shareholder in an unfair prejudice claim covering 3 jurisdictions which involved complex issues of service.
Acting for an online travel agency with business interests in England, the United States and India in a complex claim by a company providing online advertising and lead generation services. Shaheed advised on, and subsequently successfully challenged in court, the court's jurisdiction to hear the claim.
Acting for a defendant in a factually complex partnership dispute in the High Court.
Representing a consumer in a claim for misrepresentation against a supplier of a high value sports car.
Representing a Midlands based business in a claim for misrepresentation against a supplier of telephone systems.
Acting for a tenant of commercial premises in a High Court claim against its landlord to enforce exercise of an option to purchase the freehold.
Representing employees and employers in employment law matters
Acting for landlords and tenants of residential leasehold premises in county court claims for forfeiture; recovery of service charges/ground rent; and breaches of covenant, and in the First-Tier Tribunal (Property Chamber) in challenges to the reasonableness of, and liability to pay, service charges.
Advising the sole executor and beneficiary of a deceased's will in a claim challenging the validity of the will on grounds of capacity.
Advising on, and representing applicants, in applications to remove administrators of a deceased's estate.
Education
LL.B (Hons)
BVC, BPP Law School, Holborn
Inn