Richard Witcombe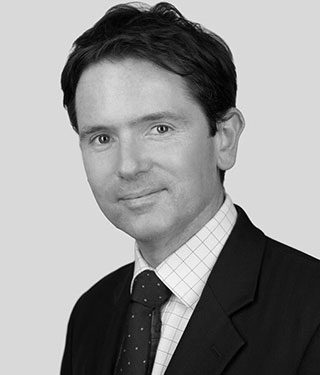 Practice area
Crime
Year of call: 1997
---
Richard is an experienced criminal practitioner. He both prosecutes and defends.
Richard is a Grade 3 and RASSO approved prosecutor.
Richard has appeared as a leading junior for both prosecution and defence in cases involving the large-scale supply of drugs, false imprisonment and fraud.
Richard regularly prosecutes and defends in cases with multiple complaint – and multiple complainant – allegations of sexual offending. He has experience in dealing with clients and witnesses with a range of difficulties and disabilities.
Read More
Recent cases include:
Prosecution
R v CA – a trial of two rape offences, committed 15 years ago, following a DNA "hit"; all continuity and conclusions challenged and most of original paperwork lost; abuse of process, section 78 exclusion and severance arguments resisted; defendant convicted.
R v AS – during course of historic sexual assault prosecution prepared documents resisting disclosure into concurrent family proceedings; appeared at ILFPC and obtained leave to be heard as counsel representing the CPS (successfully resisted).
R v AM – prosecuted 38-year-old schizophrenic for sexual assault of his 6-year old nephew (who was on the autistic spectrum); jury convicted defendant.
R v CF – prosecuted man who lay in wait to slash ex-girlfriend's face with knife; principal witness (D's wife) non-compellable; in co-operation with CPS and Police able to build case from independent evidence (CCTV, internet searches, phone downloads & cell-site) arising from ex-wife's "evidence"; jury convicted defendant of section 18.
R v R&L – implied use of menaces by drug dealers against vulnerable addicts with learning difficulties – coercing them into entering into unsustainable credit arrangements; issues at trial included special measures, hostility where prosecution witnesses were serving prisoners; jury convicted.
R v R – possession of firearms (rifles) with issues of antiquity; had to counter evidence of defence top expert; jury convicted.
R v NZ – section 18 stabbing where complainant lost both legs due to "compartment syndrome" resulting from original injury; case investigated as murder inquiry, paperwork and disclosure generated accordingly; successfully prosecuted as junior alone; serious problems arose with expert evidence and conduct of expert at Court.
R v DC – rape, single witness, uncorroborated but assisted by extensive mobile phone traffic between complainant and defendant – jury convicted; reviewed case and prepared prosecution response for CACD once fresh evidence emerged from abroad supporting defendant's version of events.
Defence
R v CM – challenged the conclusive presumption of lack of consent in s.76(1)(a) Sexual Offences Act 2003 in the Court of Appeal (Criminal Division); sought to distinguish case from those of R v Jheeta and R v B.
R v HK – following conviction for fraud, reduced POCA liability from £1.2M to £8.7K through legal argument focusing on proper construction and legislative intent behind "lifestyle" provisions of POCA 2002, in particular s.75(2)(c).
R v TS & 4 others – leading junior counsel in a 4-month trial concerning a conspiracy to supply class A drugs, money laundering and the attempt to cause grievous bodily harm to an undercover Police Officer whose cover became "blown"; arguments concerning the sufficiency of evidence and integrity of Identification Procedures; produced schedules concerning telephone evidence and cell-site analysis.
R v MS – represented one of two Muslim men who were alleged to have assaulted by touching their 13-year-old niece; cross-examination of teachers and support workers from the complainant's school, to whom disclosure had been made over the course of two years; each defendant convicted of one count and acquitted of another – argued (with leave) in the CACD that the verdicts were inconsistent.
R v AB – conviction based entirely on read statements of civilian witnesses: case originally part of the tranche of cases now reported as R v Riat & others, the CACD authority concerning hearsay evidence; at trial prepared skeleton arguments in which we reviewed decisions of the Supreme Court and the ECHR and the process by which the prosecution had dealt with the "fear" provisions (s.116(2) CJA 2003).
R v FK – represented man accused of multiple sexual offences committed against step-daughter 38 years earlier; jury acquitted.
R v NM – represented deaf man accused of sexually assaulting deaf complainant during her sleep; evidence partially confessional in sign language; significant logistical considerations at trial concerning interpretation of proceedings, ABE and Police interviews; jury acquitted.
R v L & 3 others – represented 16-year-old boy on charge of rape of 12-year-old cousin where mother, father and uncle (girl's father) were alleged to have incited offence; parties Albanian Muslim, suggestion that sexual activity was part of marriage arrangement.
Other
OISC v I – represented a firm of immigration advisers in unsuccessful action to revoke their licence to offer and supply services (Grand Regulatory Chamber)
Membership
Criminal Bar Association.
Richard is public access qualified.
Click here for my Personal Privacy Statement