Paul Fairley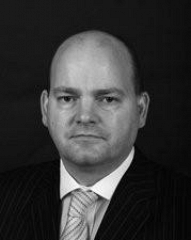 Practice area
Crime
Year of call: 2007
---
Paul defends and prosecutes in all types of criminal cases for Solicitors and the CPS, predominantly on the Western Circuit, and is a Grade 3 counsel on the CPS Advocates Panel. He has represented clients at trial over a wide range of offences, including cases of serious violence and public disorder, burglary and aggravated burglary, robbery, arson, sexual assaults, supply of controlled drugs, and dangerous driving.
Read More
Paul has also prosecuted and defended serving police officers who were alleged to have committed criminal offences, either whilst on or off duty. He is known for strong cross examination, particularly where the witnesses are police officers. He also has a reputation for being good with difficult lay clients.
Paul is happy to accept publicly funded or private instructions.
---
Recent Defence Cases
R v L, Newport (IOW) Crown Court – Defended an academic accused of a serious attack on a landlady he had recently been introduced to (wounding her by biting flesh from her arm). The case involved legal argument to exclude hearsay evidence, and a difficult defendant who had already dispensed with two legal teams prior to the trial
R v T, Newport (IOW) Crown Court – Defended one of the two men accused of aggravated burglary, who had allegedly burst into someone's home, masked, and assaulted him with a hammer when the location of a safe was not revealed. DNA and fingerprint evidence linked both defendants to the scene. Crown subsequently offered no evidence on the day of the trial in the face of several defence applications
R v N, Southampton Crown Court – Defended a man accused of a sexual assault on the 15 year old daughter of a long standing family friend. Acquitted after a trial involving cross examination of a young complainant and three corroborating witnesses
R v S, Winchester Crown Court – Defended a young man accused of arson with intent to endanger life, the allegation being that he had deliberately set fire to his bedroom having told his family he would burn the house down with them in it. Following negotiations with Crown, a guilty plea to simple arson was deemed acceptable
R v G, Winchester Crown Court – Defended a man accused of dangerous driving who was alleged to have deliberately driven at the complainant, forcing him to jump over a garden wall to escape injury. Acquitted after trial involving cross examination of the complainant and a supporting witness
R v K & others, Winchester Crown Court – Defended one of five men accused of a high value conspiracy to steal Mercedes Sprinter vans using new technology in order to bypass the "brain" of the vehicle allowing it to be stolen. Complex case involving cell site analysis and technical data from the bypassing equipment
R v T – Bournemouth Crown Court – Defended a man accused of s18 GBHs, the allegation being an attack on two Polish nationals, one of whom suffered serious facial fractures. Crown accepted a guilty plea to s20, following cross examination of the two complainants
R v S, Portsmouth Crown Court – Defended a man accused of s18 wounding, the allegation being a razor attack on a man in his home. Crown accepted a guilty plea to ABH following careful cross examination of both the complainant and supporting witness, and a successful challenge to the medical evidence
R v S & others, Chichester Crown Court – Defended one of four men accused of conspiracy to commit arson, the allegation being that a factory was badly damaged by fire, causing £400,000 worth of damage to the building and contents in order to make a fraudulent insurance claim. Jury discharged after 7 days of trial following legal argument and re-trial ordered
Recent Prosecution Cases
Rv A, Luton Crown Court – Prosecuting a man accused of attempted kidnap and possession with intent, convicted after a 5 day trial
R v G, Newport (IOW) Crown Court – Prosecuted a man in two linked cases, the first an allegation of dangerous driving involving complex issues relating to the state of the vehicle. The second, an allegation of cultivation of cannabis, which he said he had grown for himself in order to deal with pain suffered since the accident caused by his dangerous driving
R v S, Newport (IOW) Crown Court – Prosecuted a man for wanton and furious driving, involving an allegation that he had chased in his car, and then reversed over, a boy who had been cycling on private lanes near his house
R v C & others, Portsmouth Crown Court – Led junior prosecuting multi-handed conspiracy to supply heroin and cocaine to Portsmouth drug users. Complex case involving cell site analysis
R v W, Maidstone Magistrates Court – Prosecuted serving police officer accused of strangling, to unconsciousness, a detained person he was carrying in the back of his police car whilst on duty. Unusual case where the victim did not support the prosecution but the supporting evidence came from the officer's colleague who was also in the car
R v T & others, Newport (IOW) Crown Court – Prosecuted a number of cases involving supply of controlled drugs to undercover police officer at Bestival and the Isle of Wight festival
Education
LLB (Hons) University of Southampton
Inn
Click here for my Personal Privacy Statement