Michael Shaw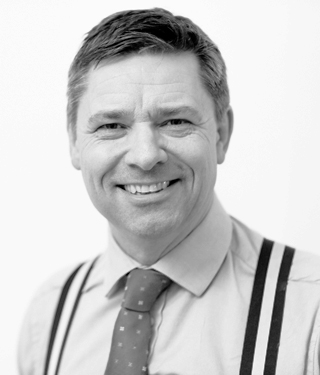 Practice area
Crime
Year of call: 1994
---
Michael Shaw practices at the highest level of criminal litigation – often leading for the Crown and defence in some of the most complex, involved and demanding cases to come before the Courts. He is regularly rated as providing outstanding advice and representation by clients, colleagues, instructing solicitors and senior investigating officers.
He brings to cases a wealth of experience and a hard-edged expertise in case preparation and trial advocacy. He regularly appears as leading counsel in the most difficult trials involving organized crime, homicide, fraud and serious sexual offences.
Read More
Organised Crime and Serious Crime
Michael has unique knowledge of domestic and international organised crime and has appeared in many of the most challenging and serious cases in recent years. He is a Grade 4 Prosecutor and on the CPS Specialist Crime Panel, and is RASSO approved counsel. He regularly prosecutes in cases brought by the Metropolitan Police SCDO branch, involving multi- handed cases of armed robbery, possession of firearms kidnap, high value theft and conspiracy's to supply class A and B drugs. He has a high degree of expertise in dealing with complex disclosure requests and the making of detailed and often sensitive ex parte PII applications in response to section 8 requests
Drugs Offences, related proceeds of crime and confiscation hearings.
A leader in this field. Michael is also one of the leading exponents of the presentation and analyses of evidence gathered from mobile telephones computers and the like.
Restraint, Confiscation and Asset Forfeiture
Michael has a wealth of experience in the linked confiscation proceedings' with specialized knowledge of the associated restraint applications and POCA applications. He regularly advises in relation to issues arising from the conduct of search warrants and seizure operations and the related issues of legal professional privilege which typically arise. Michael regularly advises the City of London Fraud and Economic Crime Unit as well as other forces in respect of both operational and strategic issues.
Fraud
Michael has huge experience and success in defending cases brought by the FSA and now the FCA as well as HMRC. He has successfully acted in some of the largest high profile fraud cases. He was Counsel for the only defendant to be acquitted in Operation Saturn, the then largest insider trading case brought by the FSA and was instructed for the Defence in Op Penryan, an FCA prosecution involving the fraudulent promotion of a Collective Investment Scheme.
Michael's experience extends to Missing Trader Intra-Community (MTIC) fraud, tax fraud, false accounting, advance fee fraud, money laundering and mortgage frauds. His cases routinely involve highly complex and challenging multi-jurisdictional investigations. He has considerable experience in prosecutions relating to bankruptcy and company directorships and providing cogent focused strategic advice on case preparation at an early stage.
Sexual offences and Indecent images
Michael is a specialist rape prosecutor and he has extensive experience of both defending and prosecuting in all allegations of sexual misconduct with emphasis on sensitive and high profile cases. He is regularly instructed to deal with allegations of prohibited images on computers and similar equipment and has a huge experience and knowledge of this area of the law, which he uses to some effect in cross examination of experts in the field of computer examination and data recovery.
Police Discipline and Professional Regulation
Michael is one of the leaders in this field. He has extensive practical experience and is regularly the first port of call for those facing proceedings and investigation under the police disciplinary regulations and/or criminal law.
Michael has a reputation as providing first class, clear, focused and incisive advice and representation to these involved in the most complex and protracted investigations brought or supervised by the IPCC. He has, over the years, successfully represented numerous officers who have been the subject of the most serious and detailed investigations, resulting in them appearing before discipline boards, appeals and the criminal Courts. He is spoken of in the highest terms by all those he has represented.
He also has also successfully represented numerous professionals before their regulatory bodies such as the GOC, GMC and SDT. A vice president of his local rugby club and a former member of the Bar RUFC, he has represented many players facing RFU disciplinary proceedings to some effect.
Appointments
CPS Specialist Rape Prosecutor
CPS Grade 4 Prosecutor and member of the CPS Specialist Crime Panel
Approved Pupil Supervisor
Education
Inn
Click here for my Personal Privacy Statement