Kate Fortescue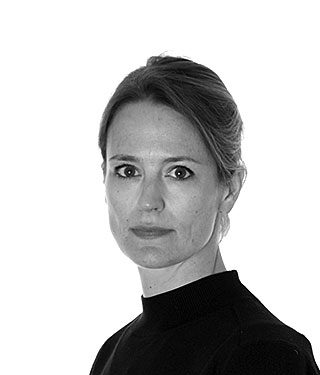 Practice area
Crime
Year of call: 2004
---
Kate is an experienced and accomplished practitioner who specialises in all areas of serious crime. Kate also has considerable experience in the field of public law including prison and immigration law. Kate is currently instructed as Junior Counsel to the Grenfell Inquiry.
Kate is a Grade 4 prosecutor and is regularly instructed by various divisions of the CPS, including RASSO, the International Justice and Organised Crime Division, DWP and The Specialist Fraud Division. Kate is requested by the CPS on a regular basis in light of her engagement, commitment and thorough approach to each case.  Reported cases include Chaney v R, Dewar v DPP and R v Keane and Ors.
Her practice covers serious and complex cases ranging from drugs importation, fraud, armed robbery, human trafficking to serious sexual offences including rape and historic sexual abuse.
She is a respected jury advocate and has considerable experience in the Crown Court, Administrative Court and Court of Appeal. She is also known for her good witness handling and effective cross-examination.
Kate is also instructed in a range of appellate work including the drafting of respondent's notices and appearing in appeals against conviction and sentence.
Kate writes and speaks on a range of issues related to sexual offences. Her articles have been published in The Evening Standard, Daily Telegraph and Tortoise Media.
Read More
Appointments/Secondments
Grade 4 Prosecutor
Appointed to the RASSO panel
Appointed to Organised Crime Panel
Junior Counsel to the Grenfell Inquiry
Counsel for the Home Office Immigration and Asylum Appeals Team
Counsel for the Home Office Specialist Appeals Team
CPS Secondment
Recent cases of note:
The Grenfell Inquiry
Kate has been led by Richard Millet QC and Kate Grange QC in this role. Her work has included drafting cross-examination plans for key witnesses, advising the Inquiry and the Metropolitan Police Service on disclosure and lines of enquiry and leading a team of counsel and paralegals in extensive disclosure exercises. She has been praised as for "extraordinary work and commitment", making an "outstanding contribution" and "consistently producing work of the highest quality".
R v DK
Sole prosecutor in serious and complex case involving historic sexual abuse in which the Defendant perpetrated a campaign of rape and sexual abuse on his two step-daughters. The case involved number of complex issues as the Defendant married one step-daughter and had physically and psychologically abused other family members. The case involved making bad character applications, resisting a s.41 application and cross examining the step-sister who was hostile to a prosecution. The Defendant was convicted and sentenced to 20 years imprisonment. During the case Kate was praised for "sensitive and skillful cross examination" and commended by the trial-judge for her "professionalism".
R v M & Ors (Operation Unsaved)
Leading junior in a Multi-handed Drugs importation case lasting for 12 weeks for International Criminal Justice and Organised Crime Division. This was a complex case with high volumes of paperwork, disclosure and evidence from foreign jurisdictions. This case involved presenting complex evidence to the jury, cross-examining multiple Defendants and dealing with continuing legal argument in respect of one Defendant's fitness to stand trial, which included questioning three medical experts. All Defendants were convicted and received substantial sentences.
R v C
Sole prosecution case in case where the Defendant was privately represented by Queens Counsel. This case involved dealing with significant efforts by the Defence to disrupt the trial including an application on the morning of trial to adjourn, dealing with submissions the Defendant was 'unfit' and dealing with late disclosure requests and legal arguments in respect of bad character and alibi evidence given without notice. In this job Kate was praised for "dealing extremely well with a difficult opponent" and by the CPS for her "concerted effort". The investigating officer fed back to CPS that Kate was "fabulous" and that she "worked tirelessly" and "her diligence and hard work paid off".
R v MO & Ors (Operation Venetic)
Led junior in an 8-handed drugs conspiracy involving the importation and distribution of hundreds of kilograms of Class A drugs and 'Encrochat' evidence. The evidence from this system of encrypted communication had been obtained by the French Gendarmarie who passed evidence on to the National Crime agency. The case has involved reading and reviewing substantial quantities of evidence and telecommunications data and a series of legal arguments relating to the admissibility of the evidence.
R v W
Successful prosecution of a man who sexually assaulted and raped his nephew and niece. In this case Kate took an early, proactive role in advising on the joining of the two sets of allegations which helped lead to the conviction of the Defendant and a 15 year sentence. CPS commended Kate in this case describing the work and effort put into the case as "excellent".
R v S
Prosecuting a case in the Central London Criminal Court, which involved benefit fraud and money laundering. The case also involved a contested POCA hearing involving issues relating to hidden assets and the Defendant contention he was a professional gambler. This involved working with financial experts and the application of a 'new money formula' to establish the benefit figure for gambling activity.
R v M, A & A
Prosecution of a high value fraud involving the setting up of false charities and breaches of accountancy regulations. This multi-handed case involved high volumes of paperwork and dealt with technical areas of law under the Charities Act and regulations governing the examination of charity accounts.
R v C
Representing the Crown in legal argument in relation to whether or not a particular weapon was prohibited under s5(1)(AF) of the Firearms Act 1968 by virtue of being a collection of components parts in accordance with s57(1)(B). This involved consideration of Home Office guidance, R v Clarke, R v Bewley and R v Glander. The case was important in providing guidance to local and national police in respect of the interpretation of s5.
Click here for my Personal Privacy Statement