Kate Fortescue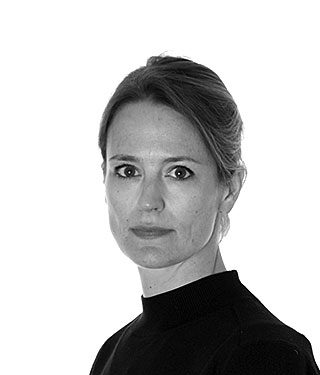 Practice area
Crime
Year of call: 2004
---
Kate is an experienced and accomplished practitioner who specialises in all areas of serious crime.
Kate has a busy prosecution practice and is regularly instructed by the CPS, including RASSO, the International Justice and Organised Crime Division, DWP and The Specialist Fraud Division. She is requested regularly for cases by CPS in light of her engagement, commitment and thorough approach to each case.
Her practice covers serious and complex cases ranging from drugs importation, fraud, armed robbery, human trafficking to serious sexual offences including rape and historic sexual abuse.
She is a respected jury advocate and has considerable experience in the Crown Court, Administrative Court and Court of Appeal. She is also known for her good witness handling and effective cross-examination.
Kate is also instructed to provide pre-charge advice and assistance with aspects of procedures for obtaining evidence including SOCPA 2005, RIPA 2000 and ILORs.
Kate has expertise and experience in the area of immigration law and accepts instructions in cases involving aspects of immigration law including regulatory breaches by immigration advisors and fraudulent immigration practices.
Read More
Appointments/Secondments
Grade 4 Prosecution Counsel
RASSO appointed
Secondment CPS – 4 months
Home Office Immigration and Asylum Appeals Team – instructed in Immigration and Asylum Appeals
Home Office Specialist Appeals Team – instructed to advise on Immigration and Asylum Appeals from Immigration Tribunals
Recent cases of note:
Drugs
R v M & Ors (Operation Unsaved) – Multi-handed Drugs importation case lasting for 12 weeks for International Criminal Justice and Organised Crime Division investigated by the National Crime Agency. This was a complex case with high volumes of paperwork, disclosure and evidence from foreign jurisdictions. Kate was initially junior counsel to the crown then led the case with a junior from week 9 after original counsel was unable to continue. This involved the cross examination of Defendants and dealing with continuing legal argument in respect of one Defendant's fitness to stand trial including questioning of three medical experts. All Defendants were convicted and received significant sentences.
Fraud/White Collar Crime
R v S (Central London Criminal Court) – Benefit Fraud and Money Laundering and contested POCA case involving alleged hidden assets where the Defendant contended he was a professional gambler. This involved working with financial experts and the application of a 'new money formula' to establish amounts in respect of gambling.
R v Fitzjohn (Operation Mammoth) – Prosecution of a doctor convicted of defrauding HMRC. Kate was instructed by the Specialist Fraud Division in this case which involved POCA proceedings, lifestyle assumptions and sanctions for the Defendant's failure to respond under section 17(3) POCA 2002.
R v M, A & A – Prosecution of a high value fraud involving the setting up of false charities and breaches of accountancy regulations. This multi-handed case involved high volumes of paperwork and dealt with technical areas of law under the Charities Act and regulations governing the examination of charity accounts.
Sexual  Offences
R v W – Successful prosecution of a man who sexually assaulted and raped his nephew and niece. In this case Kate took an early, proactive role in advising on the joining of the two sets of allegations which helped lead to the conviction of the Defendant and a 15 year sentence. CPS commended Kate in this case describing her performance as 'excellent'.
R v P – Prosecution of a case involving historic, familial, sexual allegations. The period of alleged offending spanned a time where there were several changes in the law. Kate provided early advice on evidence and the indictment including consideration of offences under the Indecency with Children Act 1960, Sexual Offences Act 1956, and Sexual Offences Act 2003 and the legal principles of doli incapax and the irrebutable presumption at the time a boy under the age of 14 was incapable of penetration.
R v JP – Successfully prosecuted a case of Voyeurism that caught the interest of the national press:
http://metro.co.uk/2018/04/24/toilet-pervert-caught-when-someone-phoned-him-as-he-filmed-women-7494825/
Firearms/Offensive Weapons
R v W, W & H – Prosecution of a multi-handed aggravated burglary and firearms case. This involved dealing with firearms classification, minimum sentences.
R v C – Representing the Crown in legal argument in relation to whether or not a particular weapon was prohibited under s5(1)(AF) of the Firearms Act 1968 by virtue of being a collection of components parts in accordance with s57(1)(B). This involved consideration of Home Office guidance, R v Clarke, R v Bewley and R v Glander. The case was important in providing guidance to local and national police in respect of the interpretation of s5.
Click here for my Personal Privacy Statement