John Ward-Prowse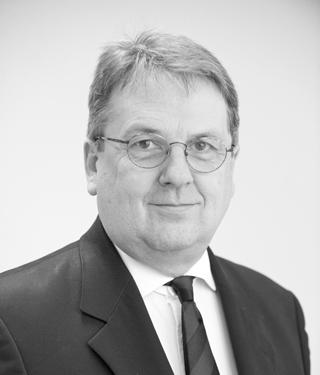 Practice areas
Family, Civil
Year of call: 1997
---
John is able to host conferences, meetings and hearings by Zoom and MS Teams.
A former solicitor, John approaches his cases with patience, understanding and compassion.
His public law practice includes cases of neglect, non-accidental injury, sexual abuse and fabricated induced illness.
His private law practice includes cases of domestic violence (emotional, physical and sexual abuse) and its' impact on child arrangements; contact disputes, including intractable disputes and implacable hostility and disputes involving paternity.
Read More
John's practice is predominantly family and includes:
Contested divorce, judicial separation and nullity
Declarations relating to marital status and parentage
Injunction proceedings under the Family Law Act 1996 (including applications for forced marriage protection orders)
Protection from Harassment Act 1997 & ancillary to common law actions
Private law Children Act matters acting for parents, extended family members and Guardians
Public law Children Act matters acting for Local Authorities, parents, extended family members, the Official Solicitor & Guardians
Applications for permission to remove children from the jurisdiction (temporary and permanent) and internal relocation
Child abduction
Ancillary relief (small value to high value including farming cases)
Applications under Schedule 1 Children Act 1989
Transfer of tenancy applications under Schedule 7 Family Law Act 1996
---
Reported Family Cases
Re K (Children) (Care Order: Adoption) [2005] EWCA Civ 961; [2005] All ER (D) Jul

E v E [2006] EWCA civ 843; [2006] 2 FLR 1228

Lake v Lake [2006] EWCA Civ 1250; [2007] 1 FLR 427

Re F (Paternity: Jurisdiction) [2007] EWCA Civ 873; [2008] 1 FLR 225

Re M (A Child) (Allegations of Rape: Fact Finding Hearing) [2009] All ER (D) (12 Nov)

Re F (Children) [2011] EWCA Civ 1765; [2012] All ER (D) 61 (Apr)

Re S (A Child) (Declaration of Parentage) [2012] EWCA Civ 1160; [2012] All ER (D) 140 (Aug)
---
Civil Cases
Claims under the Trust of Land & Appointment of Trustees Act 1996
Experience in contested probate matters relating to challenging wills and the validity of wills; Inheritance Act claims and issues relating to promissory estoppel; mental capacity and undue influence.
Education
Diploma in Law (Guildford)
Diploma in Legal Practice
Inn
Click here for my Personal Privacy Statement