Edmund Blackman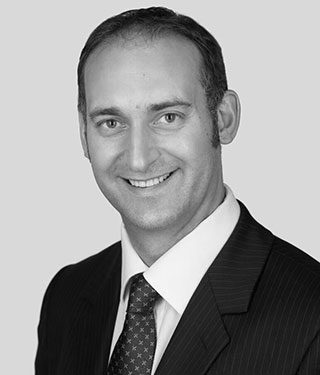 Practice area
Crime
Year of call: 1999
---
Edmund Blackman is a specialist criminal advocate who prosecutes and defends in cases right across the criminal spectrum and in particular in those involving serious violence, class A drugs and firearms.
Read More
Experience
Edmund also regularly appears before Courts Martial, both in the UK and overseas. He is known for his committed and determined courtroom style and his ability to master complicated briefs. He is a pupil supervisor and member of the Criminal Bar Association. Edmund is a Grade 3 prosecutor.
His cases of interest include:
R v DS, Central Criminal Court and Court of Appeal: defended a man accused on a twenty-two count indictment of possessing multiple firearms – including a submachine gun, a sawn-off shotgun and handguns – and hundreds of rounds of ammunition.
R v SC, MCC Sennelager: defended before General Court Martial an infantryman accused of being one of five soldiers who repeatedly broke the jaw of an NCO in a prolonged attack.
R v JB, Isleworth: prosecuted a convicted rapist accused of spiking his carer's drink with a date-rape drug on Christmas Day before subjecting her to a serious sexual assault once she was unconscious.
R v SA, Woolwich: defendant a man charged with multiple historical sexual offences committed against his own sister-in-law when she was a child and he a mature adult.
R v SW, Snaresbrook: defended a man accused of possessing a prohibited handgun, ammunition and class A drugs.
R v GM, Canterbury: defended a man charged with two counts of wounding with intent inflicted during a samurai sword attack.
R v BN, Maidstone: defended in a multi-handed case in which the defendants were accused of conspiring to commit ram-raid thefts of ATMs using high performance cars that they had stolen in targeted burglaries.
Reported Cases
R v Phipps [2007] EWCA Crim 2923; [2008] 2 Cr App R (S) 114; [2008] Crim LR 398.
Click here for my Personal Privacy Statement