Alex Kettle-Williams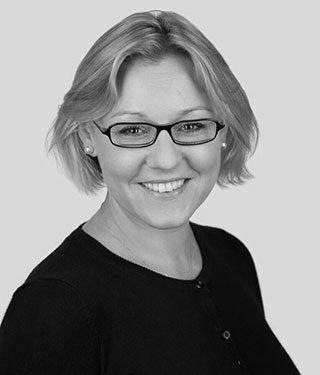 Practice area
Crime
Year of call: 2004
---
Alex graduated in Spanish and Music with Honours from Exeter University before being called to the Bar with the Inner Temple. She joined One Inner Temple Lane in 2006 before the successful merger with 2 King's Bench Walk in January 2017.
Read More
Alex enjoys a successful defence and prosecution practice, including both private and publicly funded work. Her Crown Court practice extends predominantly across Greater London and the South East as well as the Western Circuit. Alex is experienced in a wealth of cases involving murder, other serious violent offences, serious sex offences, arson, witness intimidation, large-scale and multi-handed drug supply, firearms and fraud. Alex's practice expands into the areas of prison law and Judicial Review and she also benefits from experience in a variety of Court Martial cases, both at home and abroad.
Recent Notable Cases
Murder
Violent Offences
R v W – Inner London Crown Court – led Junior; multi-handed multiple armed robbery; bank 'masked' attackers
R v X – Cambridge Crown Court – defending; s.18 stabbing; multiple legal arguments, hostile witnesses and young defendant; acquitted
R v B – Kingston Crown Court – defending; multi-handed armed robbery trial
R v K – Central Criminal Court, prosecuting; s.18: domestic violence by liquid burns http://www.yourlocalguardian.co.uk/news/14521780.Scorned_lover_cleared_of_pouring_scalding_coffee_on_ex_boyfriend_s_face/
R v B  – St Alban's Crown Court – defending; youth; 3 x s.18 GBH; actus reus; Hospital Order resulted.
Firearms Offences
Drug Offences
R v O – Inner London Crown Court -defending; only acquittal secured in multi-handed conspiracy to supply Class A drugs (c.£750k)
R v B – Guildford Crown Court – defending; acquitted; conspiracy to supply Class A drugs; defendant a convicted prisoner in solitary cell at time of alleged offences; extensive PII and disclosure applications
R v S – Middlesbrough Crown Court – led Junior; 10 week multi-handed conspiracy to supply Class A drugs; £1/4 million value; extensive disclosure and PII
R v W – Sheffield Crown Court – led Junior; 3 week conspiracy to supply Class A drugs; comprehensive analysis of mobile telephone traffic, cell-site and attribution evidence
R v B – Woolwich Crown Court – prosecuting; HMP Belmarsh prison officer conveying and supplying Class A; comprehensive analysis / disclosure issue re: third party / prison records / material
Sex Offences
Court Martial
R v Sgt Various – Sennelager, Germany –  multiple, including s.18 GBH; s.20 GBH, offensive weapon, dangerous driving and AWOL
Other
Reported Cases
R v Nguyen [2015] EWCA Crim 923
R v Kilara [2012] EWCA Crim 2112 (Banks on Sentence 12th Ed.)
R v Apaw [2012] EWCA Crim 1857
R v Chakir [2012] EWCA Crim 1342
AG's Ref. (No. 6 of 2011) [2012] EWCA Crim 86
R v Ayhan [2011] EWCA Crim 3184
R v McTigue [2008] EWCA Crim 2674
R v Oringa [2008] EWCA Crim 2051
Education
BA Hons (2i Spanish with Music) – University of Exeter.
DELE (Spanish, Nivel Superior) – Instituto Cervantes, Valencia.
Diploma in Translation (Spanish, Letter of Credit) – Institute of Linguists, London.
PGDL (Commendation) – College of Law, Guildford.
BVC (Very Competent) – College of Law, London.
Memberships
Inner Temple
Criminal Bar Association
Junior Bar Association
Languages
Spanish – fluent
French – basic
Alex is public access qualified and a Grade 3 CPS prosecutor.
Click here for my Personal Privacy Statement