Natalie Wood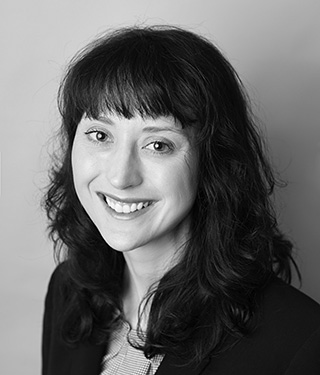 Practice areas
Family, Civil
Year of call: 2001
---
Natalie predominantly practises family and civil law accepting instructions from solicitors and professional clients, and also from members of the public by Direct Access. Both professional and lay clients appreciate Natalie's approachable style and practical advice and she has been complimented on her thorough preparation and skilled and effective cross examination.
Read More
Family
Natalie is instructed in the full range of children matters in both public and private law proceedings.
In public law, Natalie regularly represents local authorities, parents and extended family members and is experienced in representing children through their Guardian.
Natalie has a broad range of experience and has acted in cases involving non-accidental injuries, serious physical injuries, including burns and fractures, as well as those featuring issues of emotional abuse and long term neglect. Natalie is regularly instructed to deal with Findings of Fact hearings and has acted in complex sexual abuse cases. Natalie has a wealth of experience in dealing sensitively with vulnerable clients with mental health issues and drug and alcohol dependencies and has acted in a number of cases involving the Official Solicitor. Natalie is keen to develop her practice in Court of Protection matters. Natalie has successfully represented an Aunt and Uncle in a contested in-family adoption matter in the Principal Registry.
In private law children proceedings, Natalie's practice encompasses applications for the full range of Child Arrangements Orders in respect of where and with whom a child should live and what time should be spent with other family members. Natalie is experienced in dealing with specific issues that arise in the family context such as disputes over schooling, holidays and removal from the jurisdiction.
Natalie has vast experience of acting in matrimonial finance cases, particularly in matters with an international dimension.
Recent Family Cases
Re O. Successfully represented private adopters in contested proceedings in their application for an Adoption Order which was opposed by the birth Father
Re H. Private Law contact dispute. Representing the Mother on her residence application who makes allegations of domestic violence including rape and assault and having been trafficked into the United Kingdom for work in the sex trade
Re J. Private law residence and contact dispute. Represented the Mother in this complex case. The Mother was a sex worker with a traumatic history of being groomed by a paedophile whilst in care as a teenager
Re O (Care proceedings). Represented the parents in a chronic neglect case in respect of applications for care and placement orders
Re J (Care proceedings). Instructed to represent the Father in a case involving allegations of child sex abuse where he is the alleged perpetrator
Re S. (Care proceedings). Represented the Mother in long running care proceedings
Re D. Instructed to represent the Father in an application for contact with children in care
In the estate of M. Chancery case. Advised on the liability of an executor in a will and the recovery of a debt owed to the estate by the executor
W v W. Direct access ancillary relief proceedings. Represented the husband in proceedings involving dissipation of assets following loss on the stock market and lavish spending and issues surrounding the true earning capacity of a software expert
Civil
In civil law, Natalie benefits from previous employment at the Treasury Solicitor, and in a private firm of solicitors, dealing with a range of matters from personal injury and contract disputes to landlord and tenant matters. She has recently advised a victim of sexual assault on the merits of action against a national leisure club. Natalie understands the pressures of timescales and is able to provide thorough written advice and pleadings in a timely fashi
Education
LL.B (Hons) University of the West of England
University of Bristol, Post Graduate Advanced Awards (Aspects of Medical Law, Issues in Family Law, Crime, Law and Process, Environmental Law, Evidence)
Inn
Languages
Click here for my Personal Privacy Statement