Matthew Farmer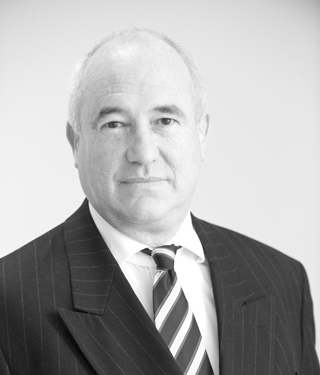 Practice areas
Crime, Civil (Joint Head of Criminal Team)
Year of call: 1987
---
Matthew has regularly, and successfully, led for the Prosecution in multi-Defendant cases involving the importation of large quantities of Class A drugs, conspiracies to commit armed robberies, conspiracies to commit kidnap, gun crime, and complex fraud.
He is classified by the CPS as a grade 4 Prosecutor, being instructed only in their most serious and complex cases, including cases alleging murder, rape, and serious organised crime. He has regularly been instructed where specialist police squads are involved, including the Kidnap Unit, the Flying Squad and drugs project's teams.
He also successfully leads for the defence in a wide range of cases including those involving the supply of class A controlled drugs, money laundering and fraud. He has successfully made submissions three months into a murder trial that led to the acquittal of a Defendant charged with murder.
Read More
Matthew continues to secure the acquittal of numerous Defendants charged with a range of offence, including importation of drugs, fraud, money laundering offences, and rape. He has had numerous successes in the Court of Appeal, including most notably in 2009 successfully appealing against a conviction for murder. He has also successfully appealed against convictions for rape, possession of internet pornography, offences of violence, dishonesty, and the imposition of a confiscation order.
In recent years he has led in numerous multi-handed high profile cases in London, involving fraud, drugs importation, kidnappings, armed robberies, and murder.
Some of his most notable  cases in recent years have included:
R v BZ [2017 Central Criminal Court]: successfully prosecuted a man charged with attempted murder and arson
R v AM & others [2016 Southampton Crown Court]: successfully secured the acquittal of a man charged with others with false imprisonment and blackmail following an alleged armed take over of a nightclub, where the owner was forced to sign over his business
In the matter of a Private Prosecution re S and S [2016]: successfully advised a couple in respect of commencing a private prosecution against a man for causing the death of their daughter. Obtained a fresh expert forensic report and made submissions to the Sussex Police leading to the commencement of a Prosecution for murder
R v B M [2016 Tottenham Mags Court]: successfully secured the acquittal of a City Commodities Trader who was charged with assaulting an off duty Police Officer
R v A & others [2015 Central Criminal Court]: successfully prosecuted three Defendants for attempted murder in a hit and run case where shots were fired and the victim was left for dead at the roadside
R v MF & others [2015 Manchester Crown Court]: defending at Manchester Crown Court in a conspiracy to import millions of pounds worth of cannabis and ketamine shipped into the UK inside containers of frozen food. The defendant was successfully acquitted of all counts following a 3 week trial
R v JF [2015]: successfully prosecuted the Defendant in relation to historic rape of his step daughter
R v LC [2014 Woolwich Crown Court]: successfully secured the acquittal of a lorry driver charged with causing death by dangerous driving. An acquittal was secured following substantial damage being caused to the Prosecution's expert's evidence in relation to the mathematics of stopping times, and assumptions made in the Prosecution's calculations
R v T-M [2014 Kingston Crown Court]: successfully defended a man charged with violent disorder along with 8 others where one man had been murdered, and another very seriously injured
R v F & others [2013] (leading for the Prosecution, Blackfriars Crown Court): 5 men involved in internet bomb hoaxes and conspiracies to commit public nuisance. Waterloo station in London and other stations throughout the UK were shut down by bomb hoaxes committed by a group of people using internet software including Skype. Uniquely the conspirators were from different parts of the UK and the USA, and had met over the internet
R v JM and others [2013] (leading for the defence in a conspiracy to defraud). Mr J M is a well known figure in the racing world and was charged with involvement in a multi million pound investment fraud. His defence included the unchallenged assertion that he was involved in fixing horse races
R v N&C [2013] (prosecuting alone at Lewes Crown Court): murder of a man walking his dog in Eastbourne. Both Defendants were convicted and the appeals against conviction dismissed
R v SB [2013] (leading for the prosecution at Blackfriars Crown Court in a multi handed drugs case)
R v P [2013] 2 Cr.App.R2: Defending one of two brothers charged with aggravated burglary where disguised as Policemen they entered premises with a loaded gun and used torture to obtain the combination of a safe, the contents of which they stole
R v O'D and one other [2012 ]; (defending alone at Bristol Crown Court) the Defendant was charged in the first trial under the Medicines Act 2003 in respect of a herbal highs business worth over £11 milllion.the Defendant had made false claims as to the products being sold. He was acquitted of these charges, and in a second trial on allegations of obtaining credit by fraud
R v WK [2012] (prosecuting alone an attempted murder at Wood Green Crown Court): a man disguised with a motorcycle helmet broke into a flat at night and bludgeoned the occupier to the ground before stabbing him several times in the chest
R v W & 8 others [2011] (leading for the Prosecution at Snaresbrook Crown Court); A conspiracy to supply class A drugs involving complex cell site evidence, and the use of recordings pursuant to RIPA
R v H & 3 others [2011] (prosecuting at Blackfriars Crown Court): Conspiracy to defraud Network Rail over the Thameslink project, involving a senior manager and third party companies bidding for contracts
R v C & 6 others; [2010] (Leading for the Prosecution at the Central Criminal Court ); A conspiracy to kidnap, falsely imprison, blackmail, and rob, victims who were lured to different addresses in London and the southeast. The complications of this series of cases included the contested attribution of 33 mobile phones, and cell site evidence
R v F & 8 others [2010] (leading for the prosecution at Blackfriars Crown Court) conspiracies to supply class A drugs in East and West London
R v C & 3 others [2009] (leading for the prosecution at Southwark Crown Court) conspiracy to defraud, local authorities over contracts, and corruption in public office
R v K & 7 others [2009] (leading for the prosecution at Southwark Crown Court). Five week trial involving the Kidnap of two young men from a West London sports shop at gunpoint. The two victims disappeared for a week, until rescued by armed police, and officers from the Scotland yard Kidnap Unit from the boot of a car dressed in bin liners. The case involved extensive phones evidence, including cell site, and evidence of co-location. The case was featured extensively on national television news
R v D & W [2009] (leading for the prosecution at Southwark Crown Court) armed robberies of cash in transit vans and possession of firearms
R v G & 5 others [2008] (leading for the prosecution at Southwark Crown Court); Kidnap of a business man from his East London home, involving his being drugged, beaten and threatened with a firearm
R v F & H [2007] (leading for the prosecution at Woolwich Crown Court) Conspiracy to rob cash in transit vans using firearms. Both Defendants had previous convictions for armed robbery had been involved in separate armed shoot outs with police in the course of their escape
R v C & L [2006] (leading for the prosecution at Inner London Crown Court); importation of millions of pounds worth of cocaine from abroad, case involving the use of Dutch intercept evidence and successful conviction
Reported cases in the Court of Appeal (Criminal Division) include:
R v Plunkett [2013] 2 Cr.App.R2 [covert recordings in a police van prior to interview, RIPA authority, Article 8 and Article 6 (3) (b)]
R v Derek Barron [2009] EWCA Crim 910 [murder conviction quashed because of new expert evidence about the nature of blood spray]
R v Underwood [2003] EWCA Crim 1500, 147, SJLB 657, 6 Archbold News 1, Archbold 7 -90 [the duties of the prosecution to disclose previous convictions of witnesses, whether conviction for murder is unsafe
R v Damien Shiers [2006] EWCA Crim 2294 [conviction for possession of indecent images quashed in light of inconsistent verdicts]
R v Ruben Smith, Rv Royston Fletcher [2001] EWCA Crim 1700 [statutory interpretation in relation to automatic life sentences and R v Offen]
R v Shahid Miah and Uddin [1998] No: 9802306 Y5 9802512 Y5 9605482 Y5 [manslaughter conviction quashed ]
Training
Matthew has acted as a trainer for the Bar Council in respect of training for the provisions of the Human Rights Act 2003, and the ECHR.
He has also provided advocacy training for the Inner Temple.
Matthew is also qualified to conduct training on behalf of the Western Circuit in respect of the cross-examination of vulnerable witnesses.
Education
Inn
Click here for my Personal Privacy Statement