Caroline Kinloch-Jones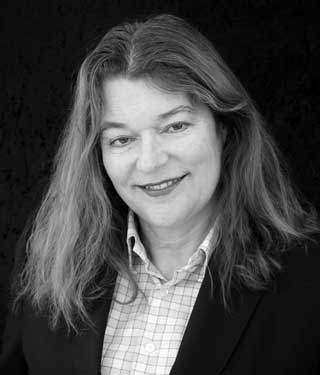 Practice area
Family
Year of call: 2002
---
Caroline is a specialist practitioner in Family Law and is a member of the Family Team.
Read More
Caroline trained as a physiotherapist prior to being called to the Bar and gained invaluable insight working within NHS Trusts, to the world of medicine and in particular an ability to comprehend medical notes. Her knowledge of anatomy and physiology together with her experience in the fields of orthopaedics and paediatric chest physiotherapy has also proved relevant when preparing cases.
Caroline is regularly instructed to appear on behalf of Local Authorities, Respondents and Guardians in public law cases. She has particular experience and understanding of vulnerable parents, dealing with clients with mental health issues and difficulties giving instructions, cases requiring the Official Solicitor and non accidental injuries.
Caroline has a wide experience of all aspects of Private Law including child arrangements, injunctive relief and removal from the jurisdiction; issues of traveller culture within the context of Child Arrangement Orders.
Recent Notable Cases
Public Law Cases
2020 – BCP Council v KC & others (Care proceedings: Return to Poland: Child arrangements order) [2020] EWFC 20 (19 March 2020)
2019 – HCC v B – Care proceedings acting for the mother over 70 plus weeks, with an extensive Finding of Fact Hearing ruling mother out of the potential pool of perpetrators in relation to fractures of the skull in a ten-month old child. Children eventually return to the mother.
2018 – SCC v J – acting for the mother where the child is a teenager and will not accept the LA care plans
2018 – BCC v D & others – acting for the Local Authority in a final hearing involving neglect, substance misuse and mental illness
2018 – DCC v B & others – acting for the mother who faced allegation of sexual abuse of her children
2018 – DBC v D & others – Finding of Fact Hearing required relating to NAI and domestic abuse representing a father
2017 – PBC v D, C & others – Care Proceedings involving multiple medical experts following non accidental injuries, a lengthy Finding of Fact Hearing, acting for the intervener who was vulnerable with mental capacity issues. Involved the Official Solicitor, several psychologists and eventual instruction to be the junior to a QC
2017 – SCC v R&B – commenced as private law proceedings and following a s37 report the local authority issued, acting for a parent involved alcohol misuse and domestic abuse
2016 – ESCC v H & H – Care proceedings involving behavioral disorders, looked after mother and child and domestic violence
2016 – ESCC v M – Care proceedings involving mental health issues, domestic violence and long term neglect
2016 – SBC v F – Care proceedings involving mental health issues and domestic violence requiring 2 medical experts; one adult and one child and adolescent psychiatrist
Private Law Cases
2018 – Re C – internal relocation case acting for the respondent who successfully opposed the move on grounds of losing relationship with father
2018 – P v H – Acting for respondent mother who had internally relocated with child to escape physical and emotional abuse due to coercive and controlling behavior over many years. Issue of time spent with restricted to within a fairly local area to where the child lived
2017/18 – K v B – Acting for the father in his application to seek the whereabouts of his child and spend time with; involved Home Office as both parents awaiting deportation; mother claiming she had been trafficked, sexually, physically and emotionally abused potentially to aid her application to stay. All appeals exhausted. Finding of Fact Hearing, serious allegations against father found not proved
2017 – Q v Q – Acting for the father seeking reasonable contact with children after some time, serious safeguarding issues raised re coercive control
2016 –  B v M – Application for child to live with father following allegations of sexual abuse; finding of fact hearing
2016 – Y v W – Application for removal from jurisdiction
Inn: Inner Temple
Qualifications: BVC very competent; Post Grad Dip Law; Grad Dip Phys – Guy's Hospital
Memberships: Family Law Bar Association, Western Circuit
Click here for my Personal Privacy Statement