Robert Bolton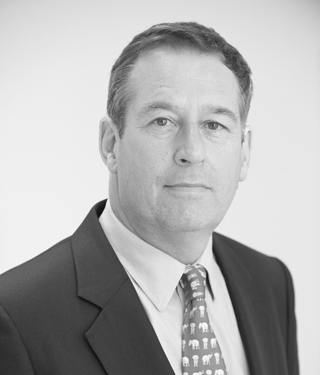 Practice area
Crime
Year of call: 1987
---
Robert has a wide ranging criminal practice appearing for both Prosecution and Defence at all levels of seriousness. He has conducted trials involving both importation and supply of drugs, all types of violent and sexual offences, large scale public disorder, frauds and money laundering and has had considerable experience as a Leading Junior.
Read More
Examples of Recent Cases
R v B Misconduct in Public Office – defending a Councillor accused of taking bribes
R v C Sexual Offences – Defendant accused by 7 young girls of having sexually abused them
R v M Conspiracy to steal – defending first Defendant in multi-handed widespread conspiracy to steal from commercial vans across the South
R v A Attempt Murder – teenage girl accused of stabbing victim
R v M Supply Class A drugs – defending client accused of conspiracy to supply heroin in a multi-handed case
R v S Kidnap and wounding – involving client accused of knife point kidnap
R v S Prosecuting a drugs importation case
R v M Prosecuting a complex fraud involving expensive watches
Robert started his career as a Supply Officer in the Royal Navy and was in due course selected to be trained to become a Naval Barrister. His final appointment was as Staff Legal Adviser to Flag Officer Scotland and Northern Ireland. His various responsibilities included providing a wide range of legal advice on military and non-military matters, convening and prosecuting Courts Martial in Scotland and defending accused officers and ratings in England. His seagoing experience included obtaining a Bridge Watch-keeping Certificate which has proved useful in his time at the Bar in a number of cases. He has experience in Boards of Inquiry including a case involving death by gross negligence where his diving experience was of considerable benefit.
Robert is also a fully qualified Pension Specialist. He is able to offer a range of professional advice on;
Personal Pension Plans including current Provider and transfer analysis and a full range of investment advice
Group Pension Schemes particularly in respect of the recent auto enrolment legislation. He can assist employers at all levels in assessing whether their current schemes meet requirements or to set up new schemes with a particular emphasis on using savings on National Insurance to help meet the costs
Self Invested Pension Plans with a particular emphasis on investing in commercial property
Robert can also assist with Inheritance Tax planning and mitigation, a range of Trust advice including setting up or contributing to Charities individuals wish to create to commence or continue good causes.
Education
Inn