Jeremy Barton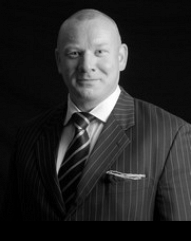 Practice areas
Crime, Civil
Year of call: 2004
---
Jeremy Barton joined Chambers in 2005 and has built up a successful practice both defending and prosecuting serious criminal matters. Jeremy has vast experience across a wide range of criminal offences from the most serious sexual offences through to matters of violence.
Jeremy has particular experience of matters covering fraud and white collar crime. He has been involved in a number of high value MTIC/Carousel frauds, predominantly defending and has a sound knowledge in this area of work.
Jeremy also operates a busy civil/regulatory practice which covers three distinct areas. Those areas are Finance, Police Discipline and Medical Defence.
Read More
In relation to police discipline, Jeremy has successfully appeared at every level of misconduct hearings, through all appeal processes and Judicial review. Most notably, Jeremy represented Sergeant Mark Andrews through every stage of this long case including all criminal jurisdictions.
This high profile matter involved assessing a great deal of evidence and careful cross examination of a particularly emotional and difficult complainant. (For more information on this case, please click on the following link http://www.bbc.co.uk/news/uk-england-wiltshire-16007845 )
In addition to police discipline, Jeremy is an approved advocate through the Medical Defence Union and can receive instructions at Interim Order Panel Hearings and Misconduct Hearings before the General Medical Council. He is also approved to appear on behalf of the medical profession attending at Coroner's inquests and before the General Chiropractic Council.
Jeremy is accredited to accept instructions through BAR direct access and takes great pride in delivering a first class down to earth service to both his professional and lay clients. His tenacity to obtain the best results in the most difficult cases combined with a passion for advocacy is what motivates Jeremy.
---
Recent Cases
Chief Constable Hampshire v PC M
Numerous Coroner's Inquests
Chief Constable Hampshire v PC H
R v L & Others – Conspiracy to commit Armed Robbery – Central Criminal Court
R v K – £10 Million MTIC VAT Carousel fraud
Chief Constable of Wiltshire v Sgt Mark Andrews – High Court – Judicial Review
R v C – Double knife point rape and kidnap
R v B – Attempted murder – junior counsel. The case involved large amounts of CCTV and complicated mobile phone evidence
R v C – Blackmail/Aggravated burglary/Firearms offences
R v S and S – Conspiracy to commit fraud £500,000
R v S – Copyright/Trademark offences
R v G – Large scale passport factory
R v K – £20,000,000 mortgage, credit card and benefit fraud
R v C & Others – Violent disorder involving thirteen defendants
Police v S on appeal to the PCC – Serious charges against a senior ranking police officer who was successfully reinstated
Police v A – Serious charges against a police officer
Education
LLB (Hons)
Inns of Court School of Law (BAFs prize for first place in criminal law)
Inn
Other
Honorary Member of the British Academy of Forensic Science
Member of the Association of Regulatory & Disciplinary Lawyers