William Mousley QC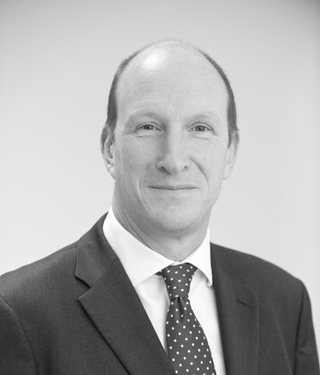 Leader of the Western Circuit 2016-2019
Practice areas
Crime, Regulatory, Judicial Review
Year of call: 1986 (QC 2011)
---
William (Bill) Mousley Q.C. is predominantly a criminal practitioner, specialising in cases of homicide, fraud, road death, serious sexual assault, serious violence, money-laundering, drug importation and supply, including confiscation. He prosecutes and defends in equal measure and is one of the busiest and most successful Silks on the Western Circuit. As Leader of the Circuit, he is instructed in the most serious and high-profile cases. His reputation and popularity extends to London, the South East and the Midlands.
Testimonials
"…engaging, willing to listen, to reason and to rationale…"
"…excellent advocacy…"
"…he is to be complimented for his skilful advocacy, mastery of a huge quantity of material and very attractive presentation of this very complicated case…"
"…beyond our high expectations and acheived an excellent result…"
"…skilfull advocacy in prosecuting this case…"
"…we were extremely impressed with his positive approach, understanding and advocacy skills throughout…"
"…enthusiasm and skill…"
"…his usual stellar performance…"
"…excellent written and oral submissions in this difficult case…"
Read More
He regularly appears before the Court of Appeal, and his cases are often reported.
He also has a successful Judicial Review  practice in recent years, especially in cases where tribunal decisions fall into question, appearing before the Administrative Court.
He is an experienced  Recorder in Crime and Civil Law.
He is a member of the RFU Disciplinary Panel, dealing with players in the top four levels of England Rugby who have received red cards or been cited for foul play.
William regularly speaks at legal seminars to a wide variety of audiences.
He is the Head of Chambers.
Public Access
As well as working conventionally as instructed by a solicitor, he is also authorised to accept work directly from a member of the public or any organisation.
---
Recent Cases
Murder
R v M, Winchester CC, May 2016 – successful prosecution of murder of a sex worker, involving complex psychiatric evidence and of bad character
R v W, Winchester CC, May 2016 – successful prosecution of axe murder by person affected by legal highs – most savage attack ever seen by pathologist
R v P, Winchester CC, April 2016 – 4 week trial, successful prosecution of murder and attempted murder of drug dealers by a drug dealer – issues of self-defence, intent, loss of control – reluctant witnesses-bad character of all parties-complicated disclosure decisions
R v MH, Winchester CC, January 2016 – 7 week trial, defending in a double-jeopardy murder as a result of new and compelling evidence following previous acquittal – Court of Appeal hearing to quash acquittal and subsequent re-trial – ground-breaking DNA evidence – vulnerable and elderly victim
R v H, Winchester CC, December 2015 – successful prosecution of murder by arson by sex worker on vulnerable alcoholic in his own home – very complicated and contested psychiatric evidence from 4 experts
R v M, H, I & D, Bristol CC, October 2015 – 6 week trial, successful prosecution for the murder of Bristol teenager Becky Watts and her subsequent dismemberment and concealment – four defendants, including step-brother – daily national press interest and TV coverage, including subsequent documentaries – the largest ever police investigation in Bristol – also offences of assisting offenders – case was presented using digital technology – issues of bad character and joint enterprise – particular family sensitivities
R v M, Winchester CC, July 2015 – successful prosecution of murder of elderly woman in her own home – sexually motivated – death following from serious sexual assault – novel expert evidence on cause of death from faecal peritonitis following insertion of object
R v H, Winchester CC, June 2015 – successful prosecution of paranoid schizophrenic for murder of elderly man – psychiatric defence rejected despite well-established and detailed medical medical history
R v F, J & C, Winchester CC, May 2015 – prosecution of murder of drug addict by other addict, in course of violent burglary – issues of intent and joint enterprise
R v R, Luton CC, February 2015 – prosecution of 16 year-old for murder – gang-related violence – reluctant witnesses, sensitive disclosure issues
R v M, Winchester CC, November 2014 – defence of murder in course of robbery in Eastleigh – issues of joint enterprise and intent
R v S, Winchester CC, June & October 2014 – successful defence of Phillipino male charged with the murder of a 16 year-old girl by stabbing – interpreters, expert opinion on diminished responsibility – principal defence of loss of control  http://www.bbc.co.uk/news/uk-england-dorset-27592037
R v S, Winchester CC, May 2014 – prosecution of murder of householder by stranger – issues of self-defence, loss of control, lack of intent, bad character  http://www.bbc.co.uk/news/uk-england-hampshire-27526308
R v W, Winchester CC, April 2014 – prosecution of paranoid schizophrenic for murder of man in savage knife attack – unfitness to plead – determination of the act of killing – issues of whether self-defence available in fact-finding – appeal reported, guidelines on fitness to plead procedure and law.
R v B, Lewes CC, February 2014 – successful defence of man charged with murder of drug-dealer in "running down" incident – complex expert evidence on road collision reconstructionhttp://www.itv.com/news/meridian/story/2014-02-27/man-found-guilty-of-manslaughter-in-hit-and-run.
R v P, Lewes CC, December 2013 – successfully defended man charged with murder of elderly, vulnerable man – defendant a fugitive and escapee from prison in New Zealand- highly-sensitive, as client claimed to be target of vigilante group in South Africa –conflicting expert opinion on cause of death, ageing of fractures – anonymous witnesses – successfully excluded bad character evidence – reported case in Court of Appeal.

R v H, Winchester CC, July 2013 – He secured the acquittal of a man with a significant learning difficulty charged with murder and subsequent mutilation and dismemberment of the body in Portsmouth. The high-profile four-week case featured substantial and novel conflicting expert evidence on the issue of diminished responsibility and memory loss, as well as the interpretation of complex scientific evidence on human and animal DNA, blood patterns, pathology including the method of dismemberment and tidal patterns. A professional intermediary to assist the defendant was appointed after a defence application was made at an earlier hearing.  http://www.bbc.co.uk/news/uk-england-hampshire-23423898
R v B, Winchester CC, June 2013 – He successfully prosecuted a man with a "social phobia" disorder charged with the wholly unprovoked murder of an elderly woman in her own home in Southampton. The defendant broke in to her flat, hid and then brutally and unemotionally battered her to death with a hammer. This dangerous offender unsuccessfully put forward a defence of diminished responsibility relying on expert psychiatric evidence which was undermined in cross-examination and by a contradictory expert opinion. A huge investigation had been launched following the discovery of the murder and generated significant press interest.  http://www.mirror.co.uk/news/uk-news/jamie-boult-murder-trial-loner-1996237
R v C, Salisbury CC, June 2013 – He successfully represented the prosecution. A conviction for murder was secured at the end of the three-week trial. The case, involving the execution of a respectable provincial solicitor at his desk in Devizes, Wiltshire by a disgruntled litigant in civil proceedings brought against him by the solicitor's client attracted national media attention. Defence arguments that the defendant was guilty only of manslaughter by reason of a loss of control or diminished responsibility were rejected by the jury. The prosecution relied on significant and substantial evidence of bad character. There was conflicting expert psychiatric evidence on the disputed relevance of the defendant's diagnosed personality disorder. http://www.independent.co.uk/news/uk/crime/lawyer-execution-michael-chudley-jailed-for-murder-of-solicitor-james-ward-8663474.html
Manslaughter
R v B, Winchester CC, October 2014 – defence of manslaughter of student following an airfield crash – 'gross negligence'
R v G & B, Bristol CC, May 2012 – successful prosecution for manslaughter/allowing the death of a child- 2 year-old victim killed by parents by methadone poisoning – expert evidence on causation – "cut-throat" defence (http://www.guardian.co.uk/society/2012/jun/01/parents-jailed-toddler-dose-methadone);
Fraud
R v W & W, Lewes CC, January 2013 – Successfully prosecuted a husband and wife organised crime team who had defrauded company creditors, mortgage lenders and finance companies of several million pounds before laundering the proceeds by a number of complex transactions as well as trying to conceal their real assets when they were each declared bankrupt. Investigation carried out by South East Regional Organised Crime unit. The frauds were carried out over an eight-year period up to the end of 2010. He was complimented for his skill and hard-work, mastering more than 10,000 pages of evidence and presenting the case in a clear, attractive way.  http://www.theargus.co.uk/news/10262871.Brighton_couple_jailed_for_benefit_fraud/?ref=nt
R v S, 2011, Portsmouth – successful prosecution of large-scale advance fee fraud arising from nationwide Trading Standards investigation – significant factual and legal complexity – analysis of computer evidence, DVLA records.
Sexual Abuse
R v W, Exeter CC, September 2015 – 5 week trial, defending mother of numerous children and their friends abused over many years by her and her husband – links to Rosemary and Fred West – 12 victims and other complainants – very significant history of care and social services involvement – vulnerable witnesses – life and extended sentences imposed
R v H, Chichester CC, May, 2015 – successful defence of man for alleged historical abuse including rape of family member
R v S, Bristol CC, September  2012 – successful prosecution of highly dangerous serial rapist  for prolonged attack on woman with significant mental illness – national press interest http://www.bbc.co.uk/news/uk-england-bristol-19746655
R v S, Portsmouth CC, April 2014 – successful defence of man charged with historic familial abuse- multi-jurisdictional – overseas witnesses, expert computer evidence
---
 Reported Cases
R v Wells [2015] 1 Cr.App.R (S) 33
R v Pisano [2015] 1 Cr.App.R 27
R v Knight [2003] EWCA Crim 1977; [2004] 1 Cr. App. R. 9, CA
R v Hawar Hussein Ali [2003] EWCA Crim 3214; [2004] 1 Cr.App.R. 501
Education
Inn