Victoria Lovett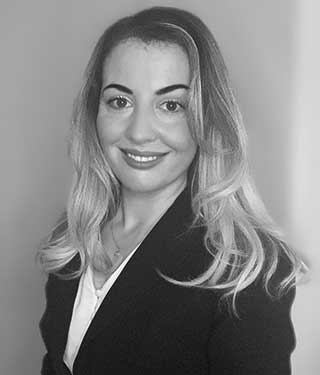 Practice area
Crime
Year of call: 2015
---
Victoria joined chambers in October 2020, after successful completion of pupillage. Victoria is instructed in all areas of crime and practises across London, Thames Valley, The Midlands, and the Western circuit.
Prior to pupillage, Victoria worked at Carringtons – a criminal defence and prison law firm for 4 years. As a fully accredited police station representative, Victoria represented clients in a wide variety of cases including, rape, complex fraud, and multi-handed drugs conspiracies. Victoria also worked on two high profile criminal appeal cases – R v H [2017] EWCA Crim 31 and R v K [2017] EWCA Crim 2214. The latter appeal was successful and resulted in the Appellant's conviction for rape being quashed as a miscarriage of justice.
Victoria specialised in representing life and indeterminate sentenced prisoners at hearings before The Parole Board, where she was successful in securing their release or progression through the prison system. She regularly attended the prison estate to represent prisoners before the Independent Adjudicator, who were charged with committing offences against the Prison Rules. Victoria was also successful in conducting judicial review cases concerning the unlawful detention of prisoners, following the miscalculation of their sentences.
Outside of court, Victoria is a sports enthusiast and enjoys competing in triathlon events.
Read More
Crime
Victoria is a Grade 1 prosecutor, regularly instructed by the Crown Prosecution Service. She has extensive experience both prosecuting and defending in the Magistrates' and Crown Courts. During pupillage, Victoria has been instructed in a wide range of hearings including, trials, pre-trial hearings, sentencing hearings, and appeals against conviction and sentence. She also receives instructions in the Youth Court.
Recent criminal cases
R v N, Hendon (2020) – Successful submission of 'no case to answer' for a female client charged with a racially aggravated public order offence.
R v W, Stratford (2020) – Secured a Youth Rehabilitation Order with Intensive Supervision, for a 15-year old defendant charged with non-dwelling burglary and attempted non-dwelling burglary. The Court was minded to order a DTO due to the client's lengthy antecedent history for alike offences.
Education
LLB Law (2:1) – The University of Leicester – 2013
BPTC (Very Competent) – Nottingham Law School – 2015
Scholarships/Awards
1st Prize, Advocacy Award – BPTC, 2015
1st Prize, St Marys Family Law Award  (highest in cohort) –  BPTC, 2015
Memberships
Lincolns' Inn
Criminal Bar Association
The Howard League for Penal Reform