Selwyn Shapiro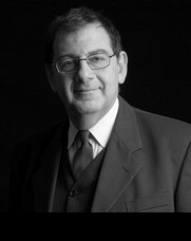 Practice area
Crime
Year of call: 1979
---
Selwyn Shapiro is a criminal specialist with experience both as Leading Junior and Junior acting alone in cases at Crown Court centres throughout the country.
Read More
Selwyn has been instructed to appear in the Court of Appeal in a number of reported cases and on many other occasions. He specialises in representing defendants in complex and serious trials including murder, rape, child abuse and all types of sexual offences, armed robbery, arson, firearms, deception, public disorder, causing death by dangerous driving and large scale possession and importation of drugs.
He is experienced in allegations of fraud and offences involving allegations of taxation, mortgage, banking, accounting and insurance dishonesty.
He is a Bar representative on a number of Crown Court Users Committees and has drafted policy documents and protocols to facilitate the duties and obligations of those involved in the Court system.
Selwyn was formerly a part time lecturer in criminal law, procedure and evidence at the University of Westminster and, having served as a Borough Councillor for 8 years, has wide experience of local government principles, practice and procedure and regularly advises in and conducts local authority litigation.
Public and Direct Access – As well as working conventionally as instructed by a solicitor, Selwyn is also authorised to accept work directly from a member of the public or any organisation.
Education
Inn
Other
Member of the Criminal Bar Association
Click here for my Personal Privacy Statement