Sarah Morris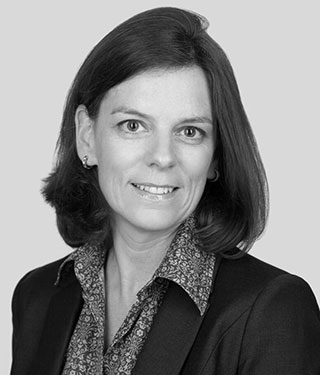 Practice area
Crime
Year of call: 1996
---
Sarah joined One Inner Temple Lane in 2004. Sarah is a CPS Grade 3 Prosecutor & accredited CPS Rape List advocate.
Read More
Experience
Following the completion of her pupillage, Sarah spent the first eight years of her career at the Bar at 4 Brick Court. She practiced in the main at the Criminal Bar but also gained some civil and family law experience. There she was junior counsel in a wide range of cases including several gang rapes and one of the largest drug importations of the time. Her expertise was nurtured from being exposed to some of the most dynamic practitioners at the criminal Bar. She also successfully defended alone in a multitude of serious sex cases and multi-handed cases involving violent crime and the supply of drugs. Whilst at 4 Brick Court Sarah was instructed privately by a number of agencies including the Local Authority, to prosecute cases under the Education Act 1996, by the Probation Service and by the DSS (as it then was) to prosecute benefit fraud.
Sarah joined One Inner Temple Lane in 2004, where she has built on her strong foundations. Sarah's practice is exclusively crime, both defending and prosecuting. She is vastly experienced in a broad range of criminal offences. She is adept at handling vulnerable and young witnesses. As a junior alone, she is regularly instructed in a wide spectrum of cases, with a main focus on serious robberies, violent crime and drug cases (including large-scale importations). However, she also has considerable experience in a wide range of sexual offences (including rape), and offences against children. Sarah has defended in a variety of matters alleging serious sexual offences including those within arranged marriage, those committed on the vulnerable by healthcare staff and stranger rape. She also has formidable experience involving firearms and drugs offences and serious violence cases.
Sarah was junior counsel and successfully defended in the five-handed Sheerness racist murder (R. v Gerry Duhig and others).
She has appeared for NCO's at Court Martials in the UK and abroad.
Recent notable cases as defence junior alone include the successful defence of a fifteen year-old boy for rape, attempted murder at the Central Criminal Court and a multi-handed conspiracy to supply drugs.
Sarah is a CPS London Grade 3 Prosecutor & a member of the CPS Rape List. She has successfully prosecuted cases involving allegations of historic sexual abuse and in trials involving multiple defendants. She has been privately instructed by local authorities to conduct extensive reviews of public interest immunity material and has vast experience involving PII matters.
Sarah is also a member of the Criminal Bar Association and the South East Bar Mess. She is fluent in German having lived and studied at Bremen University as an integral part of her LLB (Law & German).
Click here for my Personal Privacy Statement