Richard Carroll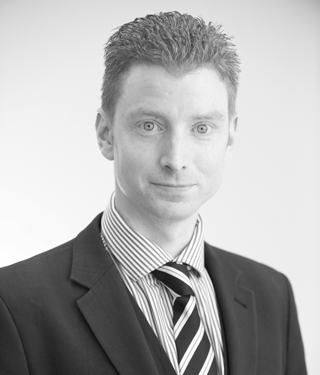 Practice areas
Family, Civil
Year of call: 2006
---
Richard has a busy common law practice covering all areas of Family and Civil proceedings in London and on the Western Circuit.
Read More
---
Family
Richard practices in both children and financial proceedings. He has extensive experience of acting in contentious proceedings and is often relied upon when counsel is needed to get up to speed on matters involving numerous witnesses and issues at substantive hearings on very short notice. He is also able to advise on compromise agreements and to give sensible advice to lay clients and employ a conciliatory approach at Court to settle matters at an early stage when possible.
Richard has experience in non accidental injury, serious sexual assault, against both children and adults and intractable hostility cases. He is experienced in international jurisdictional issues, medical treatment cases and issues of disclosure both in the Family Court and under the inherent jurisdiction of the High Court.
Civil
Richard has experience across a range of civil disciplines, including judicial review, contract, road traffic accidents, personal injury, debt and insolvency, housing, costs and enforcement. He also has experience of advising on civil remedies when other forms of redress have been exhausted such as a civil action for assault when the CPS have taken the decision not to charge or concurrently judicially reviewing decisions of the CPS whilst criminal proceedings are ongoing.
Recent Cases
Sole counsel representing a father in a 14 day fact-finding hearing whereby he faced allegations of causing life changing injuries to his baby by virtue of shaking. This case involved cross examination of multiple expert medical witnesses across a range of specialisms.
Successfully argued his client should be removed from the pool of potential perpetrators in a case where the subject child suffered a skull fracture, with the child being placed with the client at the conclusion of the proceedings. There were numerous evidential issues raised and dealt with during the fact finding process which included evidence being disclosed of a conspiracy to pervert the course of justice by some of the parties. The numerous issues raised meant that the fact finding element of the case took place over a 5 month period.
Drafting written submissions for the Court of Appeal in opposition to an appeal where the appeal was dismissed.
Led by Christopher Sharp QC in 8 day care case at Portsmouth, serious allegations of sexual and physical abuse against client
Successfully appealed Care and Placement Orders which were overturned, when representing a Father, with the end result of the Local Authority placing the child with the Paternal Grandparents
Made a successful disclosure application to the Family Court on behalf of the prosecution in a rape case for evidence contained within Care proceedings which may undermine the credibility of the complainant
Successfully resisted allegations of sexual abuse of a child and obtained a finding of intractable hostility and a change of residence
Has dealt with cases of jurisdiction within the UK and internationally
Successfully argued that a complaint for a renewal of a "crack house closure" should be dismissed prior to consideration of the evidence due to irregularities in the consultation process undertaken by the local authority relying on authorities from the housing, family and criminal jurisdiction
Education
LLB (Hons) University of Leicester
BVC, University of the West of England
Inn
Click here for my Personal Privacy Statement