Mark Stevens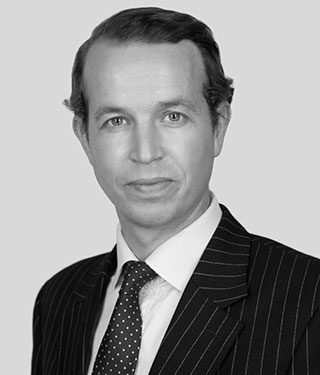 Practice area
Crime
Year of call: 1998
---
Practising in criminal law, Mark has been a tenant in chambers since completing his pupillage. Mark's practice consists of crime including offences such as murder, rape, serious violence and drugs importation.
Read More
Experience
Mark has defended in trials for offences such as conspiracy to commit armed robbery; drug importation; serious violence; and rape. He is also an efficient junior, having been led in cases of rape, serious violence, and murder.
Mark has also led junior counsel in two matters so far. The first being in January 2009 at the Bristol Crown Court where he was lead counsel in the trial of R v Adenekan and others. The trial involved the defendant charged with conspiracy to supply class 'A' drugs, kidnap, false imprisonment and rape of drug addicts. He has also led at the Snaresbrook Crown Court in a ten handed case where his youth was charged with wounding with intent and violent disorder. After making disclosure requests the Crown pursued a six day PII argument which resulted in the Crown offering no evidence.
Aside from his Crown Court work, Mark has extensive experience of the Court Martial, having successfully defended Armed Forces personnel in trials in England and Germany.
Mark has successfully appeared a number of times in the Court of Appeal. He managed to reduce a sentence of life with the minimum tariff of 25 years to one of a tariff of 17 years in a murder case R v Westley Ibe (2010). He has also successfully appealed a conviction of aggravated burglary where he successfully argued that the trial judge had erred in his summing up with regards to the issue of identification.
He has an engaging court style, both as an attractive and natural jury advocate, and as a persuasive lawyer. He combines both a delicacy of touch when required, with the fearless tenacity of a skilful cross-examiner, always seeking to best advance the interests of his clients' case. Mark is both approachable and dependable, believing that the best results can always be achieved by focusing on working as part of a team. An advocate of great integrity he consistently maintains the highest professional standards, and by so doing, has earned the respect of the judiciary, his colleagues and clients alike.
Mark also specialises in extradition law as well as judicial review in a number of areas of law. He has successfully prevented the extradition on a number of grounds including Articles 6 and 8 of the European Convention of Human Rights.
Mark is a Grade 3 prosecutor.
Notable Cases
R v Suter – Representing a defendant on an indictment containing 11 counts of rape with three different complainants. After a three week trial the Defendant was acquitted of all matters.
R v BL – Representing a 16 year old boy in an eight handed case of violent disorder. The case involved careful consideration of CCTV and cross examination of a number of eye witnesses. As a result the Defendant was acquitted on the judge's direction after a successful submission of no case to answer.
R v Hawkins – Representing a 64 year old man of good character accused of sexually assaulting a 12 year old girl. The case involved careful cross examination of the complainant. The Defendant was acquitted.
R v Austen Jah – Defence counsel in a wounding with intent trial involving multiple witnesses. As a result of cross examination the trial judge allowed a submission of no case to answer.
R v Thompson – Defending a man who was accused of historically raping his then 10 year old cousin. The Defendant's previous conviction for indecently assaulting his 2 year old niece went before the jury but he was nevertheless acquitted.
R v Adejmi – £350,000 money laundering trial at Wood Green Crown Court.
R v Shyllon – Kidnap and rape trial where the Defendant was acquitted after a submission of no case to answer.
R v Jude Odigie – Murder case in which Mark was led. The defendant was accused along with others with murder and robbery. The case involved the shooting of a mother at a christening. The trial attracted a lot of newspaper coverage and covered areas such as cell site evidence, bad character, anonymous witness orders.
R v Joel Alexander – Led in a manslaughter case. The victim was a gay man who died in Trafalgar Square. Again the trial had a lot of press coverage. The case involved complex areas of causation amongst others.
R v Westley Ibe – Mark was led in a case involving the issue of diminished responsibility where the Defendant suffered from mental health problems.
R v C Sadler – This defendant was charged along with 36 others on an indictment containing 144 counts of conspiracy to rob. The case was a VHCC and there were over 30,000 pages which had to be considered. The case involved a number of different areas of law such as cell site evidence, duress, cut throat defences amongst others.
R v B Lumbungu – Mark led a junior tenant in this multi handed fraud case involving over £500,000 fraudulent activities relating to charities. The case involved careful consideration of a considerable number of financial documents. After a two month trial Mark's client was the only Defendant who was acquitted.
Memberships
Criminal Bar Association.
Mark is public access qualified.
Click here for my Personal Privacy Statement