Leigh Hart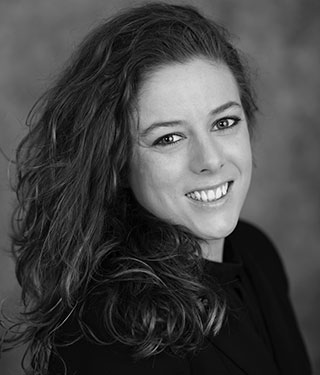 Practice area
Crime
Year of call: 2018
---
Leigh joined chambers in March 2021 and is instructed in all areas of crime, both prosecuting and defending across London, Thames Valley, the Midlands, and the Western Circuit.
Prior to joining chambers, Leigh was in-house counsel at the Crown Prosecution Service. She is a grade 2 prosecutor and is regularly instructed by the CPS as trial counsel.
Leigh is experienced in instilling confidence in witnesses and clients and can approach sensitive cases with tact and compassion.
Leigh is developing a reputation amongst her peers and the judiciary for being a robust and professional advocate, who can quickly build a rapport with the jury and grasp complex issues on disclosure and admissibility.
Read More
Recent Notable Cases:
Prosecution
R v S – The defendant was charged with possession to supply Class A drugs. Careful consideration of a large amount of material led to disclosure of material that resulted in guilty pleas to all counts on the day of trial.
R v J – The case involved a 10-year long neighbour dispute, resulting in charges of harassment and assault. Third party material covering the same length of time was the subject of legal argument in relation to character and admissibility.
R v D & W – Instructed as trial counsel in a case involving a young defendant charged with assisting an offender. The co-defendant pleaded guilty to wounding with intent at an earlier hearing. I received praise from the Judge at the conclusion of the trial.
R v O – The defendant was charged with racially aggravated harassment and disclosure of material resulted in successfully opposed legal argument as to admissibility and the complainant's character.
R v T – The defendant was charged with a violent assault of a neighbour. Successfully opposed arguments in relation to admissibility resulting in a guilty plea.
R v B – Instructed as trial counsel for a case involving serious domestic assault and witness intimidation of the complainant and her sister.
Defence
R v T – Secured a suspended sentence for a defendant who had pleaded guilty to perverting the course of justice.
R v C – Secured a community order for a defendant who had pleaded guilty to fraud and then fled the country for several years prior to being sentenced.
Disclosure
R v D & T – Recently instructed at a late stage as disclosure junior in a multi-defendant, multi-complainant case involving historic rape and child cruelty. The material covered over 30,000 pages of social services records, Family Court proceedings, medical reports and school records which had to be carefully considered as well as multiple disclosure requests from the defence. Now instructed as junior counsel and awaiting trial.
Education
BPTC LLM – The University of Law (2018) – Very Competent
GDL – University of Brighton (2017) – Distinction
BA Politics – Kingston University (2009) – 2:1
Awards/Scholarships
Inner Temple Exhibition Award
The University of Law Advocacy Scholarship
Best Criminal Law Student Prize, University of Brighton
Best Student Prize, University of Brighton
Memberships
Western Circuit
Criminal Bar Association