Jeremy Wright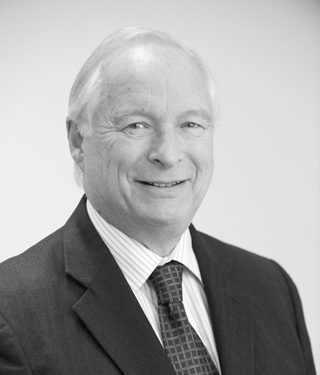 Practice area
Crime
Year of call: 1970
---
Jeremy's practice involves criminal law and the law relating to children; he is a qualified Mediator, accepts Public Access cases, and lectures on a number of topics in crime and criminal procedure. He is also known as a skilled negotiator. He has been a Recorder of the Crown Court for many years with Criminal, Civil and Family tickets.
His particular interests as a barrister are criminal defence, representing relatives in Child Care cases (parents and grandparents), and cases with a medical element, both physical and mental.
Jeremy is an approved prosecutor for RASSO cases.
Read More
Recent Criminal Cases
R v M: defending a young Lance-Corporal, court-martialled for rape of a female colleague after an evening's drinking. The case involved difficult questions of drunkenness as negating consent, and assessing the evidential effect of a large amount of social media material
R v B: Leading Junior in a case against a retired teacher accused of historic sexual abuse of 12 pupils. The principal issues involved cross-examination of vulnerable witnesses, bad character evidence and cross-admissibility of evidence
R v D: prosecuting a deaf and dumb Egyptian immigrant who had sexually abused his niece and his 2 step-daughters, one of them over several years. Of the persons involved other than the police, all but two were Egyptians who could neither speak or hear
R v W: prosecuting a transgender woman charged with "revenge porn" on two soldiers
R v L: defending a young motorist, tried and re-tried (and acquitted) for causing the death of a motor-cyclist by careless driving. The case involved "expert evidence" on both sides in an attempt to re-construct the accident, the result depending largely on the cross-examination of the Crown's expert
R v S: fraud involving £2.25m insurance claim
R v A & K: bank fraud by persons using false identities
R v M: fraud in breach of trust by holder of a power of attorney
R v H: fraud in breach of trust by employee over long period
R v S: attempt murder and s.18 by estranged wife
R v S: serious sexual assault by middle aged woman on 17 year old boy
R v Z: "baby shaking" case with 14 medical expert witnesses
R v T & others: conspiracy and possession of 1.5 kilos of cocaine with intent to supply
R v M & others: conspiracy to supply cocaine and heroin by the main wholesale supplier
R v B: money laundering c.£100k proceeds of dealing in cocaine
R v E: perverting the course of justice by senior medic
R v P: perverting the course of justice by manipulating criminal procedure
As a Recorder, Jeremy has tried criminal cases involving fraud by a solicitor with power of attorney, class A drug supply with firearms, and arson; Personal Injury cases involving factory accidents, road traffic and Occupiers' Liability; and Private family cases involving fact-finding and children with parents of different nationalities.
Jeremy is a sex-ticketed Recorder, and trained as a tutor Judge and as a trainer for cross-examination of vulnerable witnesses in sex cases.
His lecturing includes the Bribery Act, updating Criminal Law, and Hearsay Evidence.
He is the Treasurer and Deputy Head of Chambers.
Education
Inn
Other
Recorder (appointed 1994)
Honorary Fellow of the Oxford Institute of Legal Practice
Click here for my Personal Privacy Statement