Elisabeth Bussey-Jones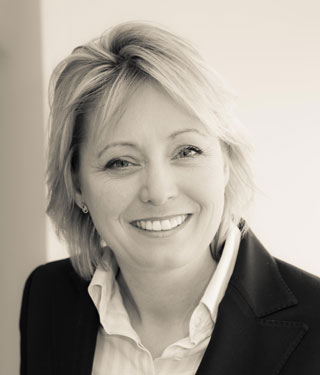 Practice areas
Crime, Civil, Regulatory, Mediation
Year of call: 1997
---
Elisabeth is an experienced advocate and has extensive experience in fact finding cases. She is well known for her absolute dedication to cases, her attention to detail, coupled with her highly approachable nature.
Elisabeth commenced her career in commercial litigation, insolvency, property and personal injuries law.
After joining the Bar she developed a busy and successful practice working principally in criminal cases. She has been on the Crown Prosecution Service's highest grade specialist list since 2007 and is also on the panel who can prosecute the most serious types of rape and sexual offences cases.
Read More
Crime
Elisabeth's cases generally involve the management of large volumes of evidence, working on multi-agency cases, dealing with vulnerable witnesses who are giving disturbing evidence, and leading evidence from and cross-examining expert witnesses.
She prosecutes and defends in equal measure and has substantial experience in all types of criminal law including murder, drug distribution and importation, immigration fraud operations, fraud, rape and serious sexual offences.
---
Recent Cases
Prosecuting a lengthy fraud and international money laundering offences
Prosecuting a large scale immigration fraud and sham marriages operations (substantial media interest, managing large investigative team, multi agency prosecution)
Prosecuting and defending in a large number of murder trials
International Mortgage fraud cases
Prosecuting and defending in cases involving international smuggling operations
Rape and serious sexual offences cases (including international paedophile ring cases)
Civil/Regulatory/Mediation
Elisabeth sits as an Assistant Coroner in three separate jurisdictions: East London, West Sussex and Birmingham and Solihull. This involves her presiding over inquests where there has been an unexpected or unnatural death. The nature of the inquests vary significantly from unexpected child deaths, suicide cases, deaths in hospital following medical procedures, deaths in foreign jurisdictions, neglect cases, to work place related deaths and Article 2 investigations relating to, for example, deaths in custody. An important aspect of an inquest is the review of all available evidence for the consideration of how to prevent future deaths.
Elisabeth has also been appointed to the General Dental Council Investigation Committee which sits to consider complaints that have been made against dental health professionals, and involves an understanding and application of regulatory law.
She is a trained civil and commercial mediator which draws on her skills of analyzing available evidence, considering the positions of differing parties, using enhanced listening and negotiating skills to help bring the parties to a resolution of a dispute.
As a result of the substantial experience she has gained from fact finding cases and investigations, and her experience of sitting as a Coroner, her practice is developing into areas of inquest advocacy, participating in fitness to practice panels and assisting with public inquiries as well as dispute resolution.
Elisabeth is qualified to provide assistance directly to members of the public or organisations (Direct and Public Access).
Education/other
Bachelor of Jurisprudence (B Juris)
Bachelor of Laws (LLB)
1990/1991 – University Tutor in Negligence & Contract Law
1992 – Admitted as a Barrister of the High Court of Australia, Federal Court of Australia and Supreme Court of Western Australia
1994 – Admitted as a Solicitor in England & Wales
1997 – Called to the Bar
Currently undertaking a Diploma in Forensic Medical Science
2005 to date – Elisabeth has delivered a number of lectures on topics such as sexual offence law, vulnerable witnesses, law of evidence and best practice procedures
Inn
Appointments
Recorder of the Crown Court
Deputy District Judge (Civil)
Assistant Deputy Coroner
Investigation Committee: General Dental Council
Civil and Commercial Mediator
Languages
Spanish & Swedish (Advanced certificates – National Institute of Linguistics)