David Jenkins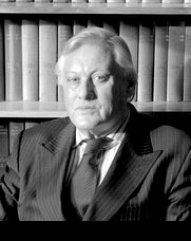 Practice area
Crime
Year of call: 1967
---
David Jenkins is amongst the most experienced advocates on the Western Circuit. He has spent his entire career as a member of the Western Circuit and is well known in all Circuit Courts. He also appears in the London Courts. He prosecutes and defends equally, a balance he believes is beneficial to his advocacy on either side of the Court room.
David is a Grade 3 prosecutor and approved for RASSO cases.
Read More
Although David has experience of many areas of common law he is a criminal specialist and now works exclusively in the criminal field. His criminal cases have involved all aspects of criminal law.
He is briefed in murder and manslaughter cases along with the most serious cases of offences of violence. He is regularly instructed in cases of a sexual nature including rape, sexual offences against children and pornography. He has dealt with many historic allegations as well as more recent offences. He is extremely adept at the cross examination of children and other vulnerable witnesses in these cases.
He has dealt with cases concerning the importation and distribution of illegal drugs at all levels and has been counsel in some extremely complex multi-defendant trials of drug offences. These cases tend to raise issues concerning disclosure, informant evidence etc.
David is an expert in white collar crime and tax fraud and is well used to the volume of papers generated by such trials and the need to concentrate on detail.
He has a niche expertise in environmental and waste law.
David is a highly approachable barrister, known for his skill as a jury advocate.
---
Recent Cases
R-v-R & others (Operation Kaurino), Harrow – secured convictions for 5 members of the Church Road Soldiers gang for conspiracy to supply cannabis and cocaine. The gang had run drug distribution in Brent and the police executed a warrant on their 'stash house' finding large quantities of drugs, money and drugs paraphernalia. The gang all used a drugs line and undercover officers made test purchases from them of class A and B drugs. All 5 were sentenced to custodial sentences, the money was forfeited, and the drugs destroyed. The financial investigator praised counsel "for his hard work in relation to the prosecution and assistance in securing the cash forfeitures".
Old Bailey No.1 court. Prosecuted drug dealer for attempted murder by stabbing another drug dealer, each supported by a prostitute. Jury disagree 1st trial. Convicted s.18 on 2nd
Southampton. Defended father for raping his children 10 years before. The first child was found to be lying so Defendant was acquitted of all charges
Winchester. VAT and Euro subsidy fraud defending business man. Acquitted as prosecution failed to prove it was he who committed the crime
R-v-G & ors. Snaresbrook. 6 handed attempt murder/aggravated burglary prosecution. Convictions main offenders upheld C of A
R-v-A. Southampton. Attempted Murder/s.18.Stab through cheek, eye and brain. Defence acquittal
R-v-C. Norwich. Historic rape. Romping home for an acquittal until Defendant swore at Judge and assaulted prosecution counsel!
Southampton-v-R. Making 100's obscene images category 4/5.Defence suspended sentence
R-v-M. Portsmouth. Prosecution rape of three daughters. Conviction after trial. Long sentence
R-v-M. Southampton. Conspiracy to burgle large amount of commercial premises. Minimised involvement and obtained minimal sentence
R-v-B. Northampton. s.18. Defence. Persuaded prosecution counsel on viewing and reviewing tape that our client was not responsible for assault and they offered no evidence on second day
R-v-K Isleworth. Importation heroin large scale. Not Guilty verdict by blaming co-accused
Environmental Agency-v-A Farmer, Dorchester. Acquittal after 5 day trial for reclaiming land with the wrong grade of soil. The company supplying it were convicted
Newport. Isle of Wight. Fraudster prosecution. Setting up a fake lottery in Brazil and redeveloping the green land at Chichester Harbour
Winchester. Represented Thai Madame and she was acquitted of all but minor charges and fined
Ongoing rape, attempted murder, violent disorder cases for Defence and RASSO prosecutions and London gang train 'steaming' robberies. Also a VAT fraud.
Education
Inn