Darren Bartlett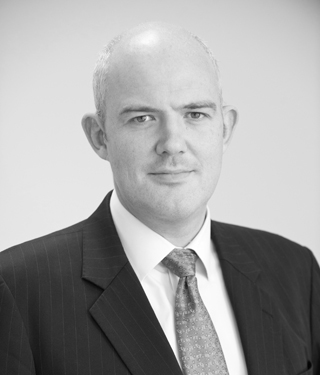 Practice areas
Civil, Family
Year of call: 2009
---
Darren has a busy common law practice with particular emphasis on Civil and Family work and appears regularly in County Courts and Family Courts throughout the south of the country and beyond and often appears in the High Court and Court of Appeal.
Darren had considerable experience of other careers before he joined Chambers and he has been able to utilise some of the skills he learned to develop specialisms in the work he deals with now.
Read More
After leaving University with a degree in Electronic Systems Engineering Darren enjoyed a career as an Army officer in the Royal Electrical and Mechanical Engineers. Following this he incorporated and ran two companies with great success; firstly as a Managing Director of a company dealing with international property sales for 7 years before setting up and managing his own I.T. business for several years before coming to the Bar. His life experiences ensure that his clients not only receive excellent legal advice but advice which is presented with a practical, robust and common sense approach.
Civil
Darren's main area of practice involves a wide range of civil matters. He has a wealth of advocacy experience in all types of applications, fast track and multi-track trials in the County Court and High Court. Alongside his busy Court practice Darren has developed a practical and efficient advisory practice in a wide range of civil matters and in particular Personal Injury including Industrial Diseases, Contract, Consumer Credit and Landlord and Tenant cases.
Given his engineering background, Darren has a particular expertise and interest in matters that involve engineering or other technical evidence. This inevitably involves Personal Injury Claims in Road Traffic Accidents where Low Velocity Impacts are suspected or where there are concerns that a claim may be fraudulent.
He regularly accepts instructions from both Insurers and Claimants. He has also advised on numerous matters where detailed accountancy and IT knowledge was essential to understanding and advising on the key issues. Darren's robust advocacy and attention to detail has led to a niche costs practice in which he has a particular interest and expertise.
Family
Darren has a wealth of advocacy experience and has appeared in the Court of Appeal and High Court in both private and public law family matters. He has conducted numerous multi-days appeals, fact finds and final hearings. He has expertise in non-accidental injury cases. He recently appeared on behalf of an intervener in a non-accidental injury case in which a baby was poisoned with a prescription drug. Darren's ability to understand, dissect and cross examine on the technical evidence was a key element in his client being removed from the pool of perpetrators and a finding being made against one of the parents.
Darren has a particular interest in international abduction matters. He was recently instructed in a landmark Hague Convention matter in which the High Court held that the child could be returned to a State that was not the child's State of habitual residence (O v O [2013] EWHC 2970 (Fam)).
Darren has recently delivered a seminar on the topic of Child Abduction and is due to give another seminar in the near future on the topic of transferring Care Proceedings to other European Jurisdictions.
Recent Cases
Represented a mother in BRII Article 15 application before Baker J in the High Court. This expanding area of law dealt with the transfer of care proceedings from this jurisdiction to other European jurisdictions; those other jurisdictions being better placed to hear the matter
Represented a father in a 4 day fact finding case who was said to have caused numerous injuries including a broken arm and a hairline fracture to a cheek
Represented an Inner London Local Authority in a number of cases including those with Emergency Protection Orders, Interim Care Orders and Location Orders
Recently completed a 3 week High Court final hearing in which numerous ancillary applications were dealt with including committal and contempt
---
Public Access & Direct Access
Darren accepts instructions from individuals and companies in a wide variety of matters.
---
Reported Cases
BK-S (Children) (expert evidence and probability) [2015] EWCA Civ 442
Southampton City Council v A Mother & Ors [2014] EWFC 16
O v O [2013] EWHC 2970 (Fam)
R v Mander [2013] EWCA Crim 1503
Re R (Children) [2011] EWCA Civ 558, [2011] 2 FLR 863, [2011] Fam Law
Education
LLB (Hons)(Electronic Systems Engineering)
BEng (Hons)
GDL (Distinction) College of Law, Guildford
BVC (Outstanding) College of Law, London
LLB (First Class Hons) College of Law, London
Inn