Christopher Stopa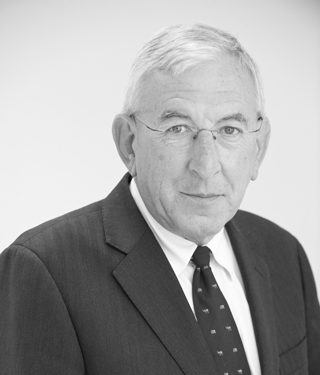 Practice area
Crime
Year of call: 1976
---
Christopher Stopa is an experienced criminal practitioner based mainly on the Western Circuit.
He is a Grade 4 prosecutor and RASSO approved counsel.
Read More
Christopher's practice covers all types of criminal cases.
He defends and prosecutes and has particular experience and expertise in the following areas:
Sexual offences of all types
Serious violent offences
Revenue and related frauds
Serious drug offences and related confiscation hearings
Prosecutions by the Environment Agency and Trading Standards
Driving offences where death occurs
In addition to having experience in, he has a special interest in cases involving mental health issues and firearms.
---
Recent Cases
R V S, Portsmouth Crown Court – defending historic stranger rape involving advanced DNA
R v R, Southampton Crown Court – defending fraud involving in excess of £275,000 regarding yacht broking
R v W, Others Southampton Crown Court – prosecuting "Operation Independence" conspiracy to supply heroin and crack cocaine
R v H and F-M, Portsmouth Crown Court – prosecuting section 18 that involved inflicting quite appalling injuries to the victim with a hot iron
R v P, Winchester Crown Court – prosecuting sexual abuse of many kinds on niece over many years
R v D, Portsmouth Crown Court – defending sexual touching of a child under 13
R v J, Southampton Crown Court – prosecuting sexual abuse over a long period
O v Chief Constable for Hampshire – appeal against revocation of firearms licence
R v B & E, Portsmouth Crown Court – defending benefit fraud in excess of £50,000
R v S, Portsmouth Crown Court – prosecuting supply class A with a successful appeal by the defence to the Court of Appeal with a successful re-trial for the prosecution
R v S, Portsmouth Crown Court – defending sexual activity with a child under 13
R v B, Portsmouth Crown Court – prosecuting sexual activity with a child under 13
R v A, Bournemouth Crown Court – prosecuting a benefit fraud in excess of £50,000
R v F, Southampton Crown Court – prosecuting possession of a prohibited firearm – a loaded sawn-off shot gun
Education
Inn
Other
Fellow of the Institute of Chartered Accountants of England & Wales
Member of the Criminal Bar Association
Click here for my Personal Privacy Statement