Charlotte Fletcher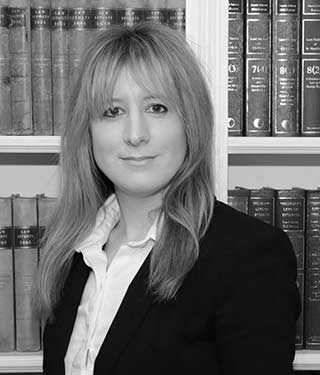 Practice areas
Immigration, Crime
Year of call: 2011
---
Charlotte joined Chambers in January 2021, from Article 6 Law where she completed pupillage in 2015.
Read More
Immigration and Asylum
Charlotte has an in-depth knowledge of immigration and asylum law and is regularly instructed to appear at First Tier and Upper Tier Tribunals on behalf of Appellants. Charlotte's practice covers all areas, which include asylum hearings, bail applications, human rights, entry clearance, deportation and depravation of British citizenship. She is instructed to appear in the Upper Tribunal in front of single or panel judges for error of law and permission to seek judicial review hearings and acted for one of the three appellants in the reported case of EA and others [2017] UKUT 00445.
Charlotte is also regularly instructed by the Home Office to act for them at First Tier Tribunal hearings including asylum and deportation cases and was involved in the Home Office Barrister Review Project from June- September 2018 advising as to whether or not refused cases should be upheld.
Criminal defence
Charlotte is instructed to defend in the Crown, Magistrate and Youth courts at all hearings.
Charlotte was junior counsel led by Michael Cogan in a long-running multi-handed case R v DJ and Others involving conspiracy to bribe and conspiracy to corrupt in respect of contracts for a steel company on an international scale. The case involved a DPA being entered into by the company after a 10-week trial the client and co-defendants were acquitted of all charges.
https://www.ft.com/content/27d1a3dc-a7e4-11e9-b6ee-3cdf3174eb89
Family Law
Charlotte represents clients in Private Children Act proceedings dealing with parents disputing over child custody and access and applications for non-molestation and occupation orders.