Charles Cochand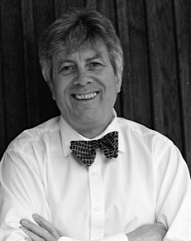 Practice area
Crime
Year of call: 1978
---
Chas is Canadian and originally intended to be a lawyer in Quebec (and still speaks a little French), but after working for solicitors in the East End of London, decided on the English Bar. He became a tenant at 5 King's Bench Walk in 1979, and when they opened a Portsmouth annex in 1986, joined the Western Circuit. From 1990 he practiced from chambers in Southampton until joining 2 KBW. Chas lives in the New Forest and is close to to the Courts at Salisbury, Southampton, Bournemouth and Winchester but often ventures as far as Bristol, Swindon, Portsmouth, Lewes and the Isle of Wight.
Read More
Chas specialises in criminal law, and has been involved in lengthy Very High Costs Cases (VHCCs). His defence practice includes cases involving murder, kidnap, blackmail, gang related offences including arson, serious drug matters, death by dangerous driving and serious child abuse and sexual matters. He has great experience in the Court of Appeal.
If mental health is an issue in criminal matters Chas is known as being sympathetic and competent. He also has an affinity for working with young people.
Education
BA (Hons), English & History
Inn
Other
To relax, Chas loves to spend time with his family, venturing out into the New Forest and occasionally canoe tripping in the great Canadian wilderness.
Click here for my Personal Privacy Statement