Brian Sharman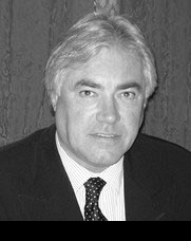 Practice area
Crime
Year of call: 2004
---
Brian Sharman has practised in criminal law throughout his career for both the defence and the prosecution.
He was admitted as a solicitor in 1980 and became one of the first Solicitor-Advocates in 1994. Brian transferred to the Bar in 2004 and has maintained a busy criminal practice ever since.
Read More
Prior to the establishment of the CPS Brian was responsible for prosecutions in the Dorset Police Western Division. In 1985 he was appointed Crown Counsel in charge of prosecutions in the British Crown Colony of the Cayman Islands, a major off-shore financial centre in the West Indies. There he appeared for the prosecution in all levels of offences including serious frauds, numerous large drug cases and murders for which at that time the penalty was death.
Upon returning to the UK in 1992 he established Sharman & Co, a criminal practice with offices in Southampton and Bournemouth. He dealt with a steady stream of serious cases including complex fraud, homicide and in particular large-scale drug importation and supply offences tried in Courts throughout the South and the Midlands.
During Brian's years of practice as a solicitor virtually every police officer in Dorset facing criminal or disciplinary proceedings and others from neighbouring forces such as Avon & Somerset instructed him to act for them.
In 2011 he was appointed to the standing list of Lead Defence Counsel of the United Nations Special Tribunal for Lebanon which has been established in the Hague to try terrorism cases.
Examples of his cases over the years are set out below.
---
Examples of Cases Undertaken
R v Mayne (2016) – Murder
R v Gregory (2015) – Attempt Murder
R v Green & others (2014) – Large scale drug supply conspiracy running between Birmingham and the South West
R v Robertson & others (2013) – Drug related kidnapping and extortion
R v Powis & Others (2012) – Trial of 15 defendants in relation to allegations of multiple mortgage frauds
R v Lambe & Others (2011) – A number of linked trials in Bournemouth for conspiracy to supply cocaine and money laundering, involving over a dozen defendants and arising from an investigation into large scale supply originating in Liverpool and wholesaling in Dorset
R v Davies & Others (2010) – A ten-handed drug conspiracy tried in Cardiff Crown Court. This case involved defendants from Wales and the South and South East who were dealing in large quantities of cocaine which was being obtained from the importers in the South East and being passed through criminal gangs until being sold wholesale to street dealers in Wales. They were all arrested as a result of a Serious Organised Crime Agency operation
R v Kedar & Others (2009) – Leading junior for one of the principal defendants in an eight handed trial which ran for four months at Winchester resulting from a joint Customs and Serious Organised Crime Agency investigation into the importation of twelve and a half tons of cannabis on a vessel from Morocco and said to be the largest single seizure ever made in the UK
R v Rawand & Others (2008) – Leading junior for the defence in a trial for large-scale drug money-laundering resulting from the arrests of thirteen defendants in London and the South of England in related operations conducted by Customs and the Serious Organised Crime Agency
R v Phillips & Others (2007) – Leading junior for the defence in a trial for conspiracy to steal and export hundreds of thousands of pounds worth of plant and equipment stolen from construction sites throughout the South of England which was 'ringed' and then shipped to Cyprus
R v Stirling & Others (2006) – Leading junior for the defence in a trial for fraud upon the Department of Education valued at £2 million. This was one of a series of trials throughout England resulting from organised fraud in relation to computer projects
R v Sly & Others (2005) – Defending one of the principal defendants in a trial lasting approximately three months in relation to a ten-handed conspiracy to supply large quantities of class A and B drugs. The case was brought to court as a result of an eighteen month investigation by Dorset Police
R v Newport & Others (2004) – Half a ton of pure cocaine hidden in industrial machinery and imported direct from Columbia via Ecuador into the Birmingham area where the defendants were arrested as it was being prepared for distribution to criminal gangs in Liverpool. The prosecution valued the consignment at £50 million and Customs officers reported it to be the biggest seizure of the drug ever made inland (as opposed to at a port of entry) in the UK
R v Nazir & Others (2003) – Eighteen defendants tried for large-scale class A and B supply throughout the West Midlands and beyond in what West Mercia Police said was their largest ever drugs operation. Defending one of the principal defendants
R v Kenny & Others (2002) – Nine-handed conspiracy to distribute drugs via nightclubs in Plymouth. Extending over eighteen months, Devon & Cornwall Police described it as the biggest serious drugs investigation they had undertaken in the city
R v Kang & Others (2001) – Multi-handed organised crime conspiracy to import large quantities of drugs from Holland via containers crossing into Dover. This was followed by a further similar trial involving some of the same defendants who, somewhat recklessly, had continued their activities whilst on bail for the first case
R v Bloom (2000) – Defending a former (admitted) member of the Kray Gang said during trial to be on the NCIS list of their top two hundred criminal targets in the country. Tried for conspiracy to import a million fake Viagra tablets from India
R v Richman & Others (1999) – Multi-handed organised crime drug importation from the continent. Successfully defending a lay client allegedly of national criminal standing. The conspiracy involved the secretion of drugs in vast drums of metal cable
R v Thomas & Others (1998) – Former Royal Marine commandos tried for importation of £15 million worth of cannabis. Their vessel was seized on the high seas in the Atlantic by SBS teams who launched from HMS York. Acting for the main defendant in complex multi-agency prosecution
R v Hewitson & Others (1997) – Organised crime importation of large quantities of drugs from Spain. This case was a relatively early example of extensive use by police of electronic eavesdropping. Aspects of points arising from trial reached the European Court
R v Stone & Others (1996) – Successful defence of Police Officers tried for conspiracy to pervert relating to evidence at the trial of a notorious Bristol drug-dealer
R v Donat & Others (1995) – Ten-handed drug importation conspiracy relating to a vessel allegedly carrying some five tons of cannabis which had been tracked from Morocco
R v Ackerman & Others (1994) – Successfully defended self-confessed former member of the Kray Gang tried for large-scale counterfeit fraud and firearms offences
R v Kearley (1992 & 1994) – A drugs supply case which, unusually, went twice to the House of Lords and became a leading case on hearsay. Reported as Kearley No 1 [1992] 2 AC 228 and Kearley No 2 [1994] 2 AC 414
Education
Inn