Angus Robertson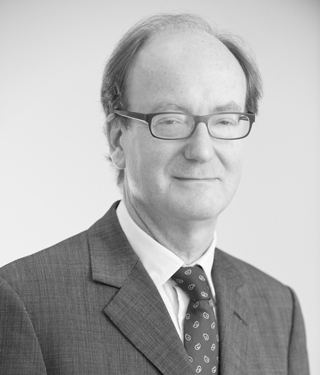 Practice area
Crime
Year of call: 1978
---
Angus Robertson has been a criminal practitioner both in London and the South West for over 25 years. He has acquired experience in dealing with cases covering a wide range of offences including the most serious cases involving violence, rape and sexual assault through to armed robbery, arson, and dishonesty matters where large sums are involved. He has also undertaken driving cases where death has occurred. His experience has in particular enabled him to successfully deal with cases involving both vulnerable witnesses and demanding defendants.
Read More
Recent instructions for the defence have included attempted murder, where the questions of capacity to form the requisite intent and the admissibility of a confession were present; rape where both complainant and the defendant presented with severe psychiatric difficulties, and a large scale deception upon a local authority involving a collateral mortgage fraud.
Recent prosecution work has included a historic rape and sexual assault case involving a retired police officer and a complex confiscation matter where the amount of benefit exceeded £1.5M.
Angus has also had considerable experience in representing Police Officers, including those of senior rank before disciplinary tribunals and in the Crown Court. He also undertakes courts martial work.
He both prosecutes and defends, is a Grade 4 and Rape Approved Prosecutor on the Western Circuit and is an approved pupil supervisor.
Reported decisions include the leading case of R v Watson (1988) QB 690 87 Cr App R1, which concerns jury directions in the event of disagreement.
Education
BA
Inn
Middle Temple
Click here for my Personal Privacy Statement